Dhaka wants peaceful resolve of Rohingya issue: FM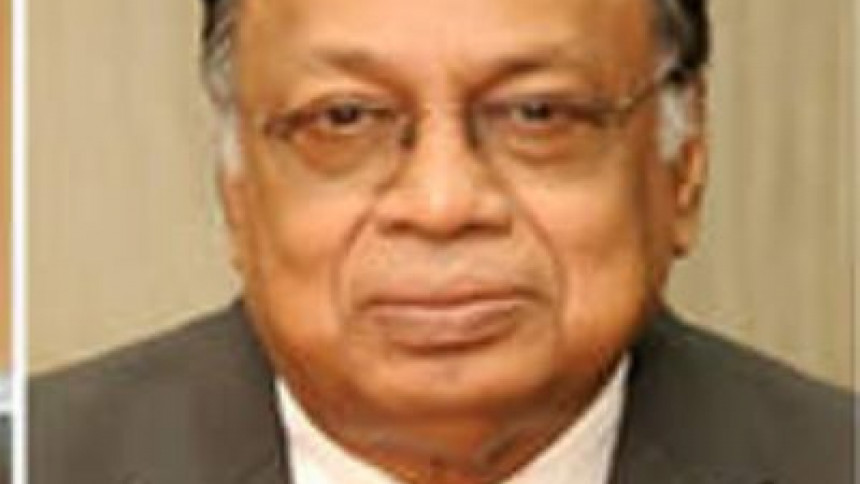 Foreign Minister AH Mahmood Ali today said Bangladesh wants peaceful resolve of the Rohingya issue soon in line with the five-point proposal made by Prime Minister Sheikh Hasina in the recently concluded UN General Assembly.
"Bangladesh believes in peaceful settlement of international dispute...In line with our Prime Minister's five-point proposal in the UN General Assembly, we would like to peacefully resolve this issue at the earliest possible," he said.
The foreign minister was addressing the Opening Ceremony of Preparatory Meeting on Smart Pledges at a city hotel in Dhala. Lisa M Buttenheim, Assistant Secretary General, Department of Field Support, also spoke on the occasion, among others.
Ali said Bangladesh is currently facing a severe crisis due to influx of forcibly displaced Myanmar nationals, who have entered Bangladesh to flee ethnic cleansing in their own country.
"Despite space and resource constraint Bangladesh has given the displaced more than half a million Myanmar nationals shelter solely on humanitarian consideration even though it had been hosting nearly 400,000 Rohingyas from Myanmar for three decades," he added.
The foreign minister said, "The protracted presence of these forcibly displaced Myanmar nationals in our country is creating multidimensional problem for us."
Referring to UN peacekeeping operations, Ali said Bangladesh attaches high importance on peacekeeping to promote international peace and security as "UN Peacekeeping is a core element of Bangladesh's foreign policy".
"Our contribution to UN peacekeeping is guided by our constitutional values and underpinned by the convictions that only the UN can legitimately intervene in conflict situations that poses threat to international peace and security," he added.
Laying emphasis on global initiatives to strengthen planning, capacity building and mandate of peacekeeping, he said that the troops and police contributing countries could strive together to better address the present and future need of UN peacekeeping.
The foreign minister said peace operations today are more complex than they were during the early days of the 'Blue Helmets'.
"UN peacekeeping operations now need to address a range of challenges to be made 'fit for purpose", he said adding that UN has taken many reform initiatives to improve the effectiveness of UN peacekeeping.
Mahmood Ali said that as one of the major troops and police contributing countries to UN peacekeeping, Bangladesh is deeply engaged in the all UN initiatives to contribute in light of our experience.
He said since peacekeeping has now become more complex, demanding, and dangerous, Bangladesh is now investing in building its forces' capabilities.
"We are putting our utmost efforts to maintain our rapid deployment and self-sustaining capabilities. We are committed to increasing female participation in peacekeeping," he added.
The foreign minister said hosting this preparatory meeting asserts Bangladesh's willingness to remain forefront at the UN peacekeeping endeavors and demonstrates a practical way of working together to improve peacekeeping.