Reporter says Fox News fired her for using harassment hotline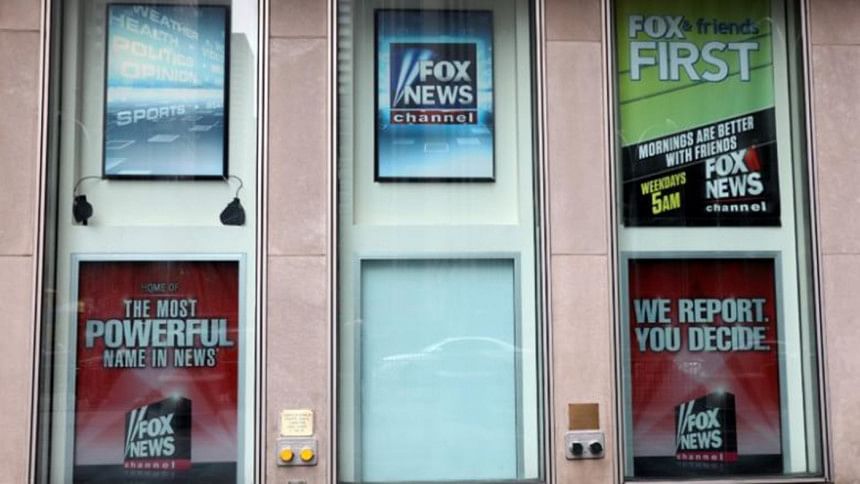 A Fox News radio correspondent filed a lawsuit on Thursday claiming she was fired for complaining about sex discrimination, after the US television network encouraged employees to report harassment amid a barrage of legal claims.
Jessica Golloher, who covers the Middle East and North Africa for Fox News Radio Network, says in the lawsuit that instead of addressing complaints, Fox is using the harassment hotline "to paint targets on the backs of employees."
In the lawsuit, filed in New York state court, Golloher says that in April she reported sex discrimination to a lawyer at the firm Paul, Weiss, Rifkind, Wharton & Garrison, which Fox retained last year to conduct an internal probe of harassment complaints.
The next day, Golloher was told she would be laid off in August due to budgetary concerns, the complaint says.
"Terminating an employee within 24 hours of utilizing the 'hotline' ... is yet another indication of (Fox's) lack of oversight and retaliatory animus for those that are brave enough to report unlawful conduct," Golloher's lawyer, Douglas Wigdor, said in a statement.
A spokesperson for Fox News, a unit of Twenty-First Century Fox Inc, said Golloher's claims were baseless.
A representative of Paul Weiss did not respond immediately to a request for comment.
Fox News is facing a number of sexual harassment and discrimination lawsuits, including a proposed class action by non-white employees who say they were mocked and humiliated because of their race and paid less than white coworkers.
The mounting claims led to the resignation this week of network co-president Bill Shine, who is accused in several cases of ignoring complaints of race and sex bias.
Fox last month parted ways with its most popular anchor, Bill O'Reilly, amid a number of harassment claims that he has denied, and network chief Roger Ailes resigned last year after he was sued by former anchor Gretchen Carlson.
Ailes denied the claims, but Fox agreed to pay $20 million to settle Carlson's lawsuit.
In Thursday's lawsuit, Golloher says that despite her being based in Moscow during the 2014 Winter Olympics in Sochi, Russia, a male London-based reporter who did not speak Russian was chosen as Fox's lead reporter for the games.
Golloher also says that New York-based Fox Radio anchor Dave Anthony routinely spoke down to her and treated her as a "vapid, unintelligent female reporter," according to the complaint
Golloher, who is seeking unspecified damages, says Fox violated New York City and state laws prohibiting workplace discrimination.
Fox News is a US cable and satellite news television channel owned by the Fox Entertainment Group, a subsidiary of 21st Century Fox.