Putin hosts BRICS summit amid standoff with West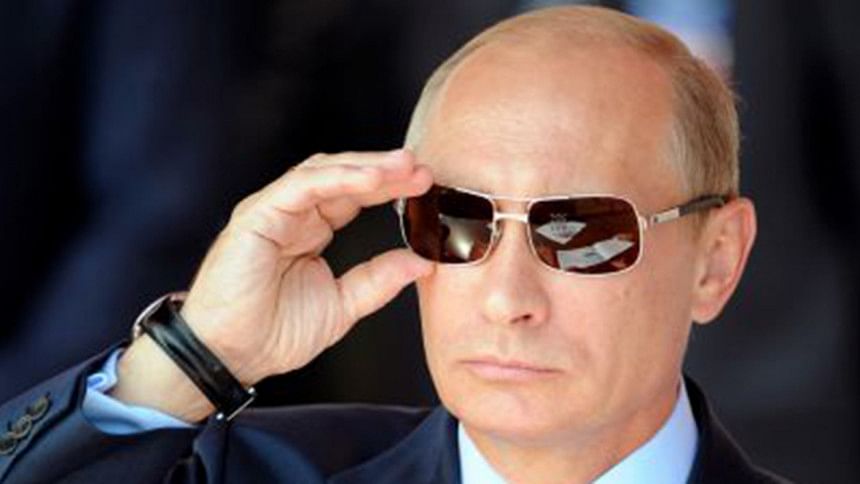 Russian President Vladimir Putin is to meet world leaders on Wednesday including China's Xi Jingping and India's Narendra Modi ahead of the start of a summit of the BRICS emerging economies.
Putin is to hold bilateral talks with leaders of the other BRICS countries -- China, Brazil, South Africa and India -- in the city of Ufa in the Ural mountains for a summit that Moscow hopes will show it is not cut off, despite its standoff with the West over Ukraine.
South African President Jacob Zuma arrived on Tuesday in Ufa while Chinese President Xi Jinping was set to arrive Wednesday, as was Indian Prime Minister Narendra Modi, breaking off a visit to Central Asia. The BRICS summit itself is on Thursday.
Taking place at the same time in the provincial city about 1,100 kilometres (750 miles) from Moscow is a meeting of the regional security grouping, the Shanghai Cooperation Organisation (SCO), at which Putin will meet Iranian President Hassan Rouhani.
Iran has observer status in the SCO, which is made up of Russia, China and the ex-Soviet Central Asian states of Kazakhstan, Kyrgyzstan, Tajikistan and Uzbekistan.
The high-profile gatherings come as Moscow is locked in an bitter standoff with the West over the Ukraine crisis that has seen Putin given the cold shoulder by the EU and the United States.
The hosting of the BRICS summit "emphasised that Russia's isolation is non-existent as before, despite the claims of some politicians in the United States and the European Union," political analyst Alexei Mukhin who heads the pro-Kremlin Centre for Political Information, told Kommersant FM radio.
BRICS "augurs the formation of a new world, in which the West will not dominate," Fyodor Lukyanov, the Kremlin-linked chairman of the Council on Foreign and Defence Policy, wrote in Rossiiskaya Gazeta state daily.
"Behind closed doors and at a working lunch, the leaders will discuss all the current problems on the international agenda including Ukraine, including Greece, and the terrorist threat from the Islamic State group," Yury Ushakov, Putin's top foreign policy aide, told journalists ahead of the summit, quoted by RIA Novosti news agency.
Among the main items on the agenda will be the establishment of a BRICS bank to finance infrastructure projects in member states and developing countries.
"This will probably be one of the world's leading institutions, which will focus on infrastructure projects," Russia's economy minister Alexei Ulyukayev said.