Protesters block Mamata's convoy in Nadia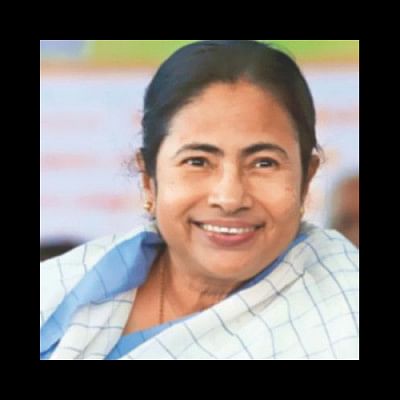 West Bengal Chief Minister Mamata Banerjee's convoy was blocked by protesters when she visited the hospital to meet the gang-rape survivor in Nadia district of West Bengal.
Mamata's convoy was stopped by hundreds of angry protesters who wanted justice in the case, reports the Times of India.
Earlier today, Mamata said "strongest action" will be taken against them.
"No matter where the culprits are, strongest action will be taken against them. We are fully committed to that (action against the culprits)," Mamata told reporters at the state secretariat 'Nabanna' before leaving for Ranaghat in Nadia district to meet the 71-year-old nun who was allegedly brutalised.
"We have sent our team for investigation with all necessary equipment and will catch the culprits soon," she said.
"People who commit such crimes are not humans... Our sentiments are with the victim, who is like our mother. The culprits are a disgrace to the society," she said.
Stating that "high attention" has been given to the "very sensitive" issue, Mamata said, "We have condemned this incident in the very beginning."
Meanwhile, extensive searches were on today to trace those behind the alleged gang-rape of the senior nun.
A total 10 persons were detained in connection with the incident.
Nadia Superintendent of Police Arnab Ghosh said extensive searches were being conducted across the district.
The 71-year-old nun was allegedly gang-raped by dacoits at Gangnapur in the early hours on Saturday. A CID probe was ordered into the incident.