4 killed in Ivory Coast plane crash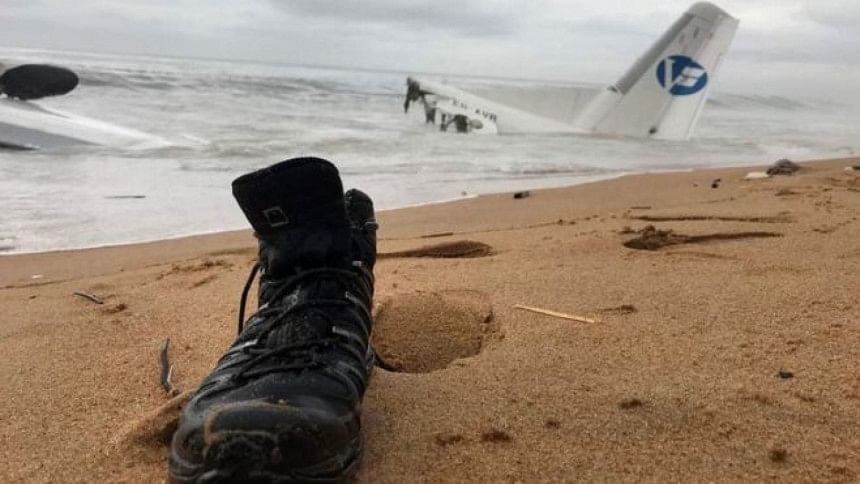 Four Moldovan citizens were killed and two others were injured when a cargo plane chartered by the French military crashed into the sea near the airport in Ivory Coast's main city, Abidjan, on Saturday, Ivorian and French officials said.
Four French citizens survived the crash but were injured, Ivory Coast's Security Minister Sidiki Diakite told reporters at the scene. Several Ivorian security sources said French soldiers were among the wounded.
"What we can say for the time being is that this morning around 8:30 (0830 GMT), an Antonov plane crashed...with 10 on board including the crew members," he said.
The crash occurred during a storm with heavy rain and lightning and rescuers were hampered by rough seas. Though Abidjan's airport is located in a heavily populated area, it did not appear that anyone was hurt on the ground.
The French military operates a logistics base next to the airport in support of its Barkhane operation, combating Islamist militants in West Africa's Sahel region.
"This was a plane chartered by the French army in the framework of the Barkhane force in order to carry out logistical missions," French army spokesman Colonel Patrick Steiger said.
It was not immediately clear what caused the plane to crash, he said, adding that the four injured French citizens were being treated at the French military base adjacent to the airport.
France's ambassador to Ivory Coast along with French gendarmes and soldiers quickly arrived at the crash site.
Hundreds of residents of the heavily populated neighborhood of Port Bouet, which surrounds the airport, crowded around the crash site. Some of them assisted firefighters and rescue divers who freed the bodies of the dead from the wreckage, which had broken into several large pieces.