Paris attacks suspect's 'hideout found' in Brussels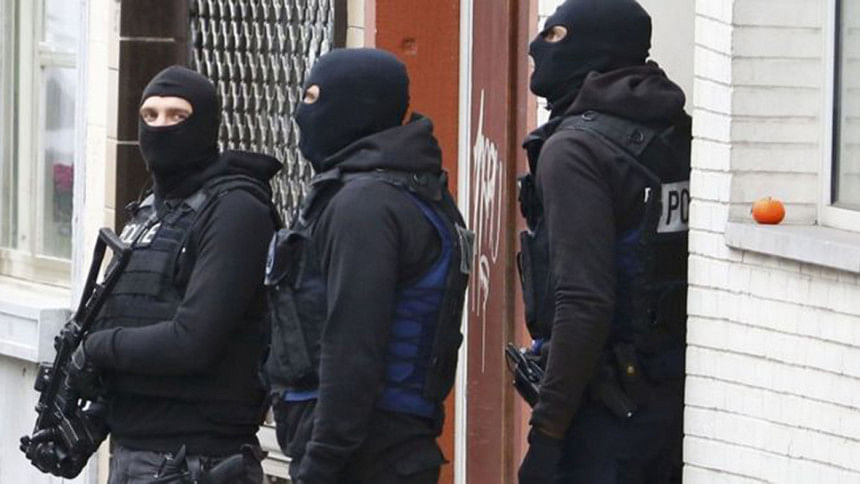 Belgian prosecutors believe they may have found a Brussels apartment where one of the Paris jihadists hid after the 13 November attacks.
In an apartment in the Schaerbeek district police found traces of explosives, and a fingerprint of fugitive Salah Abdeslam.
The apartment had been rented in a false name that might have been used by a person already in custody.
Islamic State (IS) suicide bombers killed 130 people in Paris in November.
The Belgian federal prosecutor's office said that traces of the explosive TATP and three handmade belts that might be used to transport explosives were found in the raid on 10 December in Rue Berge.
Police are still searching for Mr Abdeslam, 26. They believe he took part in the attacks before contacting friends in Belgium to drive him back over the border to Brussels. A French national, he was born in Brussels.
He is believed to have rented a VW Polo car in Belgium, which was later found near the Bataclan concert hall in Paris where 89 people were killed. But he also rented a Renault Clio and reserved two hotel rooms outside Paris before the attacks.
His precise role in the attacks themselves is unclear, although his brother Brahim blew himself up.
The suspected ringleader was Abdelhamid Abaaoud, a Belgian national. He and his cousin Hasna Aitboulahcen died in a fierce gun battle five days after the attacks, when police raided a flat in Paris where they were hiding, heavily armed.