Over 2,200 migrants rescued off Libya: Italy coastguard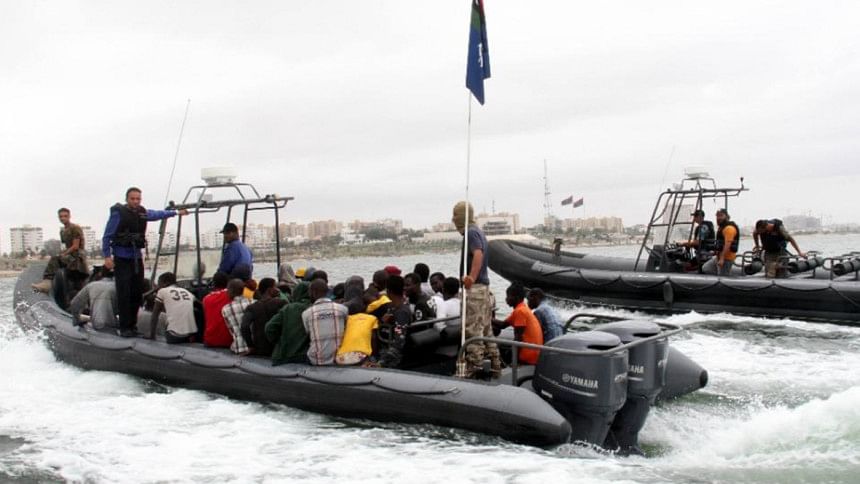 Eight rescue operations Saturday picked up more than 2,200 people off the Libyan coast, according to the Italian coastguard, which was coordinating the response for 10 other boats in distress in the Mediterranean.
The eight operations took place between 30 and 40 nautical miles off the Libyan coast, including the rescue by Doctors without Borders ship Bourbon Argos of over 776 people.
Italy's coastguard vessel Dattilo picked up 1,137 migrants from two boats, while its Corsi vessel rescued 137 people from a deflating dinghy on which the body of a woman was also recovered.
A further 231 people were rescued from two other dinghies which had run into difficulty in the perilous crossing from Libya to the Italian shores.
The coastguard said the other 10 operations under way were also taking place between 30 and 40 nautical miles off Libya.