Nice lorry attacker 'researched route'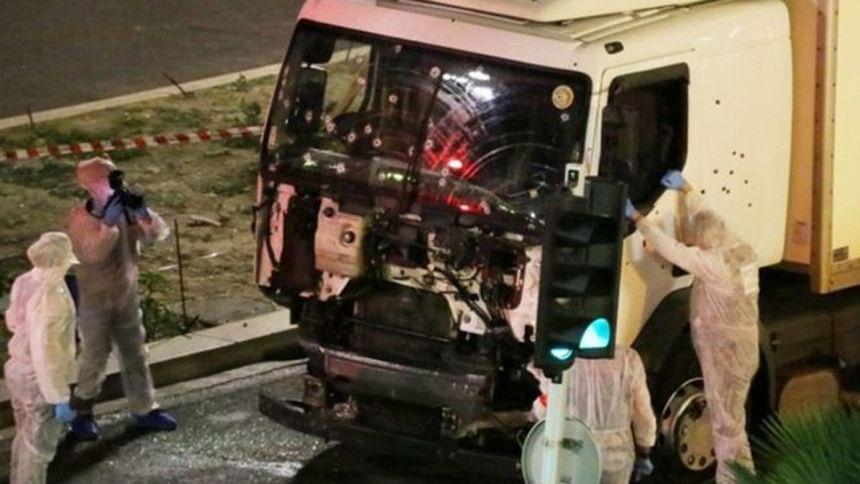 The Tunisian man who drove his lorry into crowds of people in Nice researched the route in the days before the attack, French media reported.
The reports say Mohamed Lahouaiej-Bouhlel drove through the seafront promenade area of the French city on Tuesday and Wednesday in preparation.
More than 80 people died when he ploughed his vehicle into people celebrating Bastille Day on Thursday.
Six people are being held in connection with the killings.
The latest, a man and a woman who have not been identified, were arrested on Sunday morning, French judicial sources said.
Lahouaiej-Bouhlel was shot dead by police when his vehicle's path along the Promenade des Anglais was eventually halted.
Europe 1 radio said CCTV footage from the days beforehand showed him driving through the area in the lorry, closely observing the scene.
France has called up 12,000 police reservists to boost security in the wake of the killings.
A BBC correspondent in Nice says the beaches and cafes are busy again and the promenade has been re-opened.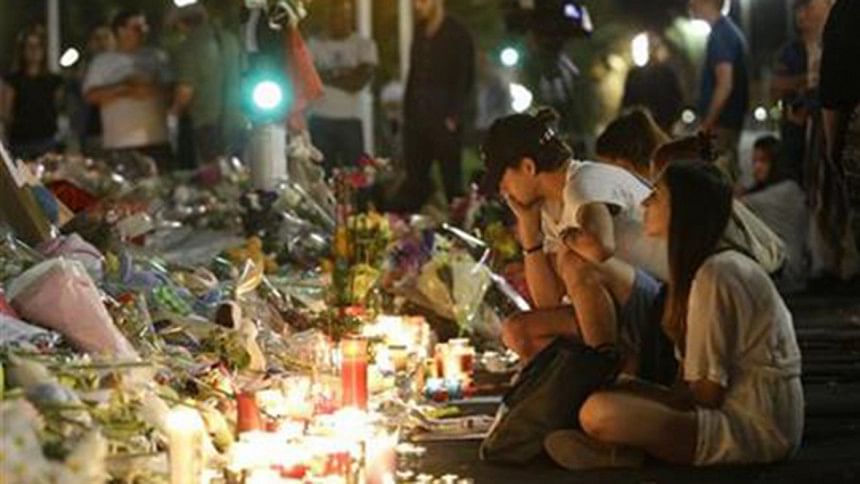 Many people have taken the opportunity to leave tributes or pay their respects to those, including 10 children, who were killed.
Lahouaiej-Bouhlel's estranged wife, who was detained on Friday, was released on Sunday.
Those still being held are said to be close associates of the killer but have not been identified.
French President Francois Hollande has called the attack terrorism and officials have said investigators will seek to find out whether the Tunisian had links with extremist groups.
French Interior Minister Bernard Cazeneuve said Lahouaiej-Bouhlel seemed to have been "radicalised very quickly".
He was unknown to French intelligence services although he had been in trouble with the police for threatening behaviour, violence and petty theft.
Tunisian security sources have told the BBC he visited Tunisia frequently, the last time eight months ago.
It is not known if he trained in Syria or had any help planning the attack.
So-called Islamic State said the attacker was acting in response to its calls to target civilians in countries that are part of the anti-IS coalition.
Eighty-five of those injured remain in hospital; 29 are in intensive care and 18 of those are listed as critical.