'We will not give in, ever'
Macron vows not to surrender to Islamist radicals amid growing French goods boycott calls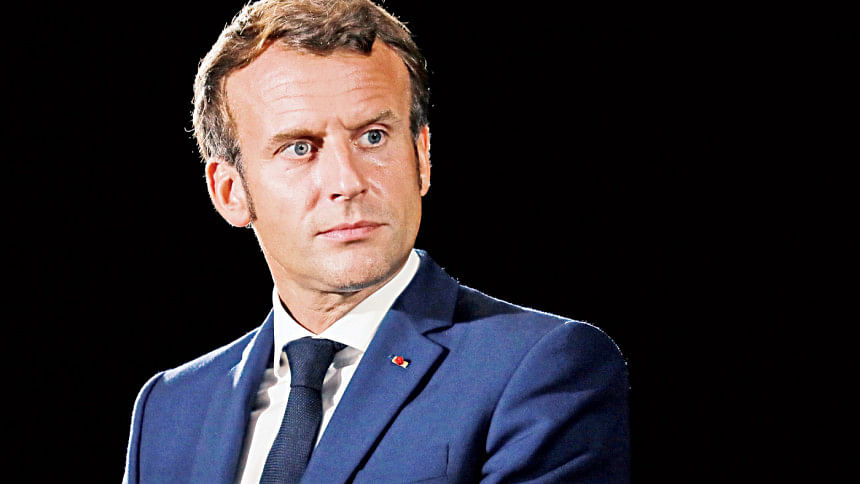 France urged Arab countries to stop calls for boycotts of French products while President Emmanual Macron vowed the country would never give in to Islamic radicals. 
Comments made recently by Macron about Islamic militants and his reaction to the October 16 murder of a French teacher by a teenaged Chechen extremist have sparked tension with several Arab countries and populations.
Macron said history teacher Samuel Paty was beheaded for showing caricatures of a topic derogatory to Muslims to pupils "because Islamists want our future", prompting Turkish President Recep Tayyip Erdogan to suggest the French leader have "mental checks".
On September 2, Macron had already presented a draft law to combat "Islamist separatism" in France, an issue that is being widely discussed in the country.
On Sunday, Macron said in a tweet: "We will not give in, ever" to Islamic radicals.
Macron added in comments on Twitter that France "cherished" freedom, "guaranteed" equality, and experienced fraternity "intensely" in a reference to the nation's credo.
"Our history is one of fighting tyranny and fanaticism. We will continue," he said.
His comments came as the French foreign ministry urged countries where boycott calls had been made to stop them and ensure the security of French citizens.
Yesterday, the Turkish leader added his voice to calls in the Arab world for citizens to spurn French goods. French goods have already been pulled from supermarket shelves in Qatar and Kuwait, among other Gulf states, whereas in Syria people have burned pictures of Macron and French flags have been torched in the Libyan capital Tripoli.
As the backlash over France's reaction widened, European leaders rallied behind Macron.
German Chancellor Angela Merkel condemned Erdogan's "defamatory" remarks about the French leader. The PMs of the Netherlands and Greece also expressed support for France, as did European Commission president Ursula von der Leyen.
Pakistani Prime Minister Imran Khan accused Macron of "attacking Islam," while the Palestinian Islamist group Hamas, the Taliban, the Lebanese Shia movement Hezbollah and Morocco have also spoken out against France.