WHO seeks to allay Zika Olympics fears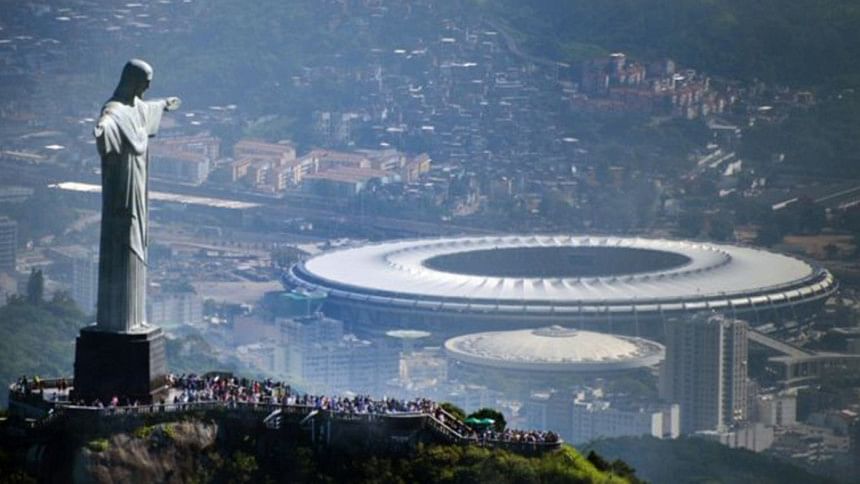 The World Health Organization (WHO) has played down concerns over the spread of the Zika virus, amid calls for the Rio Olympics to be postponed.
The WHO's Bruce Aylward told the BBC risk assessment plans were in place.
He admitted that the WHO could "do a better job" at communicating what was being done, but reiterated that there was no need to postpone the Games.
In an open letter, 152 scientists said new findings about Zika made it "unethical" for them to go ahead.
They also said the global health body should revisit its Zika guidance.
The Zika virus is linked to severe birth defects.
Between February and April, Brazil registered more than 90,000 likely cases of Zika. The number of babies born with Zika-linked defects stood at 4,908 in April.
Dr Aylward, who heads the WHO's emergency programme, told the BBC that it was already carrying out a risk-assessment programme "about this disease and the risks it poses both to individuals who get and those who might be subsequently exposed".
In addition, he said, independent experts had reported to the WHO on the implications of the outbreak for travel and trade.
"Those are two of the exact measures that that group has asked for and that is exactly what is being done, and clearly we need to have better communicated that."
The International Olympic Committee (IOC) has said it sees no reason to delay or move the Games because of the mosquito-borne disease.
Aylward said that a call to postpone the Games could not be ruled out in the future, but added: "All the information available today... suggests that the games should definitely go ahead."
He restated the WHO's warning that women who are pregnant or seek to get pregnant should not travel to the Zika zone or be exposed to returning partners who may have been infected.
Postponing the games, at this stage, would only "compromise the huge investment that athletes and others have made in preparing for what should be a fantastic occasion."
The letter was signed by 150 international scientists, doctors and medical ethicists from such institutions as Oxford University and Harvard and Yale universities in the United States.
They cite the failure of a mosquito-eradication programme in Brazil, and the country's "weakened" health system as reasons to postpone or move the Olympics in "the name of public health".
While Zika's symptoms are mild, the experts say, it causes babies to be born with abnormally small heads and may also cause a rare and sometimes fatal neurological syndrome in adults.