Modi's BJP defeated in Bihar polls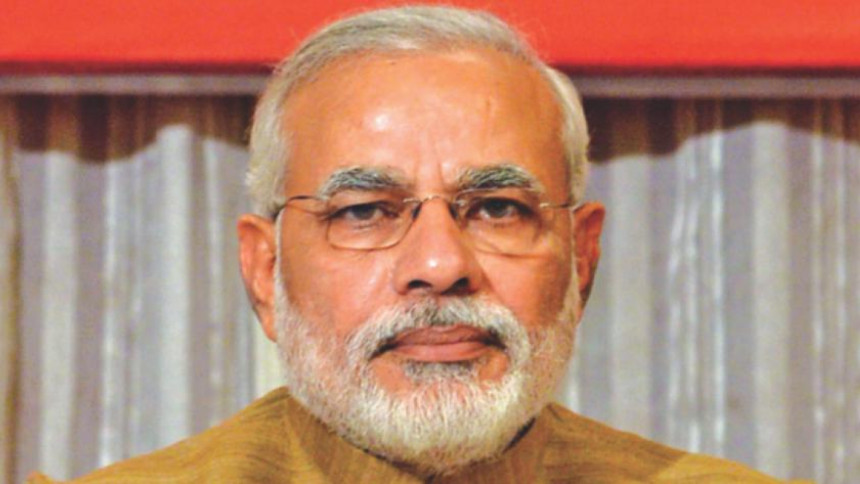 Indian Prime Minister Narendra Modi-led Bharatiya Janata Party was today defeated in a stunning outcome to the electoral  battle in the country's third-most populous state Bihar where a coalition of regional parties led by Nitish Kumar swept back to power.
As counting of vote neared completion, the Janata Dal (United) and Rashtriya Janata Dal-led alliance was well on the road to gaining a thumping majority in the 243-member Bihar legislative assembly in India's first past-the-post electoral system, our New Delhi correspondent reports.
While Janata Dal (U) is led by Bihar chief minister Nitish Kumar, RJD is headed by Lalu Prasad Yadav and they had Congress as its junior alliance partner.
Out of the trends available in the counting of votes for 220 seats, Nitish Kumar-led alliance is ahead in 142. His party JD-U is ahead in 61 while RJD is leading in 68 seats. Congress is ahead in 13 seats.
NDA alliance was ahead in 68 seats with its leader BJP ahead in 57 seats.
In the last assembly polls in 2010, Janata Dal (U) had won 115 seats while BJP 91 when both parties had an alliance.
Janata Dal (U) snapped its tie-up with BJP in 2013 when Modi was chosen as BJP's prime ministerial candidate for 2014 parliamentary elections which Modi's party won convincingly. 
Janata Dal(U) President Sharad Yadav described the election result as a "victory of principles over moneybags", asserting that the Nitish Kumar-led grouping will win close to 150 seats.
"It was a very difficult fight. On the one hand were moneybags and on the other were principles. It is a victory of principles over moneybags. We will win over 150 seats," he told reporters.
One of the most interesting fall-outs of the election is the remarkable political comeback staged by Lalu Yadav, in the company of his foe-turned-friend Nitish Kumar, despite a string of losses that began with the defeat in the 2005 assembly polls when his party RJD was ousted from power after 15 years and a court ruling, which will keep him out of electoral fray for six years.
The defeat for BJP is expected to dent Modi's chances of consolidating power and speeding up economic reforms as victory in Bihar's state election would have helped him build his party's strength in the Rajya Sabha, the upper House of Indian parliament, where the ruling party's lack of a majority has allowed the opposition to block economic reforms he sees as vital for jobs and growth.
Members of the Rajya Sabha are elected according to parties' strength in state legislature assemblies.
The Bihar election was a contest between a BJP-led National Democratic Alliance and an alliance of regional parties like Janata Dal (United) led by Nitish Kumar, the current Bihar chief minister, and Rashtriya Janata Dal headed by Lalu Prasad Yadav which campaign for empowerment of backward caste Hindus and minority Muslims.
The significance of Bihar's election is that an overwhelming majority of its voters live in villages where farmers are distressed due to falling crop prices.