Miss Puerto Rico lands Miss World 2016 crown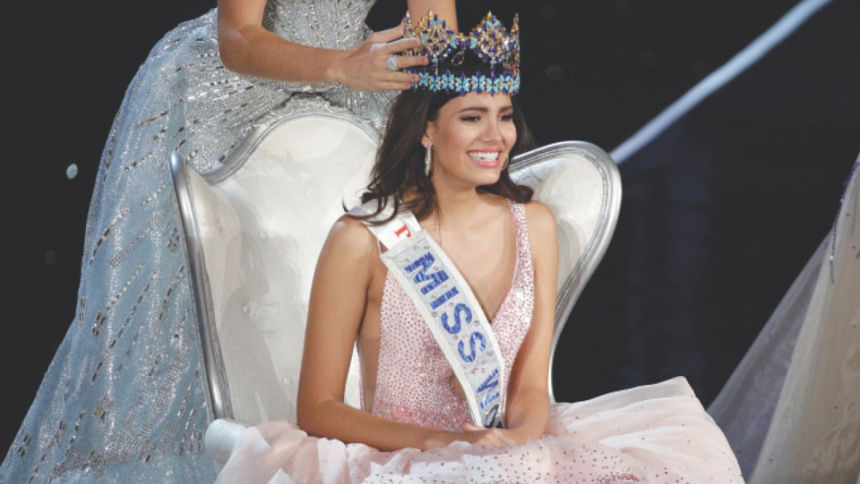 Stephanie del Valle of Puerto Rico was crowned Miss World 2016 on Sunday, edging out runners-up from the Dominican Republic and Indonesia, and beauties from around the globe.
Del Valle, 19, is a brown-eyed brunette student who speaks Spanish, English and French, and hopes to get into the entertainment industry.
Crowned by Miss World 2015 Mireia Lalaguna of Spain, del Valle called it an "honor and a great responsibility" to represent her Caribbean homeland.
The winner, who looked fresh out of Miss Congeniality in a marshmallow pink fluffy ball gown, was always going to stand out against the beautiful girl in an understated (by Miss World standards) emerald green long sleeve gown.
First runner-up was Yaritza Miguelina Reyes Ramirez of the Dominican Republic, followed by Miss World Indonesia Natasha Mannuela.
Contestants from Kenya and Catriona Gray of the Philippines also were in the final five.
Canada's Miss World representative, Chinese-born Anastasia Lin was embroiled in a controversy when pageant officials reportedly warned her against speaking to the press for three weeks about human rights abuses in China. She was given the green light again on Wednesday.
Last year, China blocked Lin from attending the same contest when it was held in the city of Sanya.