Assad vows to retake all of Syria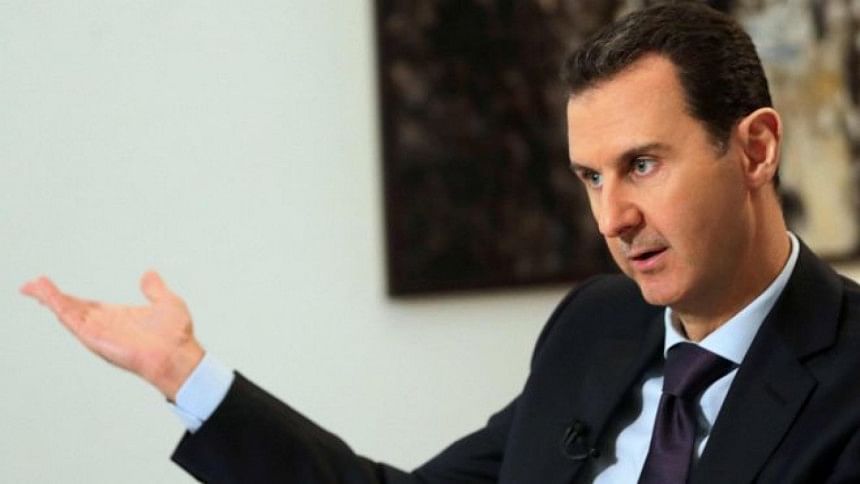 Syrian President Bashar al-Assad has said that he intends to retake "the whole country".
In a rare interview, he told AFP news agency that defeating rebels could take some time because of the involvement of regional powers.
It came after world powers agreed to push for a cessation of hostilities in a week's time.
Earlier, the UN said it hoped to start delivering aid to some besieged areas in Syria within the next 24 hours.
Assad said he would continue to fight "terrorism" during any international peace process.
More than 250,000 people have been killed and some 11 million displaced in almost five years of fighting in Syria.
Some Syrian cities have been cut off from humanitarian aid for over a year because of fighting. About 13.5 million people are in need of aid, the UN says.
Assad was speaking in Damascus on Thursday, ahead of the deal on the cessation of hostilities, agreed in Munich late on Thursday night.
He said government forces would try to retake all of Syria "without any hesitation", but that the involvement of regional powers meant that "the solution will take a long time and will incur a heavy price".