MH370 investigators meet in Paris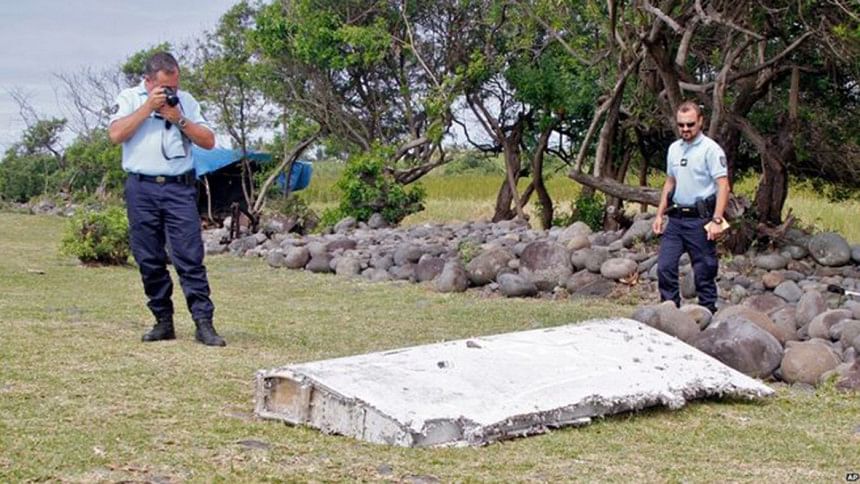 Malaysian officials are meeting French investigators in Paris before tests are carried out on a wing part suspected of being from missing flight MH370.
A plane part washed up on French-owned Reunion, in the Indian Ocean, last week and was flown to France for tests.
Malaysia's transport minister says the part belonged to a Boeing 777 - the same model as the Malaysia Airlines plane that vanished in March 2014.
Tests will also be carried out on new debris found on Reunion, Malaysia says.
Investigators in the city of Toulouse will seek to establish if the plane part came from MH370, that was travelling from Kuala Lumpur to Beijing with 239 people on board. They will begin their work on Wednesday.
A suitcase found near the wing portion in Reunion is to be tested at a laboratory in Paris, Le Monde reported (in French).
'Shouldn't expect miracles'
Malaysia's director of civil aviation, Azharuddin Abdul Rahman, as well as representatives of the airline and of Malaysia's judiciary, is meeting a magistrate in Paris.
The meeting, also attended by air accident investigators, will decide the direction of the inquiry over the coming days.
"We shouldn't expect miracles from this analysis," Jean-Paul Troadec, a former head of France's BEA civil flight authority, said.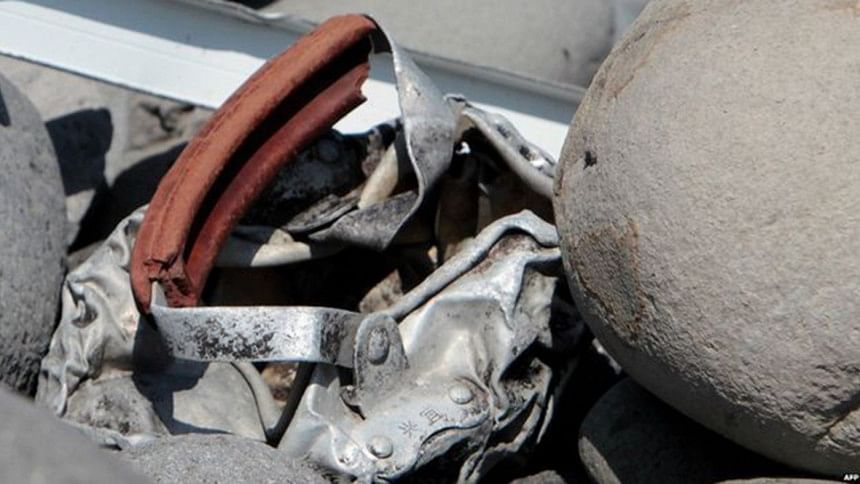 On Monday, Malaysia's Transport Minister, Liow Tiong Lai, said more debris found on Reunion will be tested to see if it came from MH370.
Liow told reporters in Malaysia that aluminum frames and broken pieces of material were found.
AFP said on Sunday that one of its photographers saw a mangled piece of metal inscribed with two Chinese characters being placed in an iron case and carried away.
But some social media commentators suggested the item might be a kettle. The characters spell Yixing - the name of an eastern Chinese city.
On Sunday, Liow urged countries near Reunion to allow experts "to conduct more substantive analysis should there be more debris coming on to land".
An Australian-led search for the plane has focused on a vast area of the southern Indian Ocean about 4,000km (2,500 miles) east of Reunion.
Investigators believe MH370 veered off course on the way to Beijing and crashed into the sea - but they do not know why.