Jeb Bush quits Republican presidential race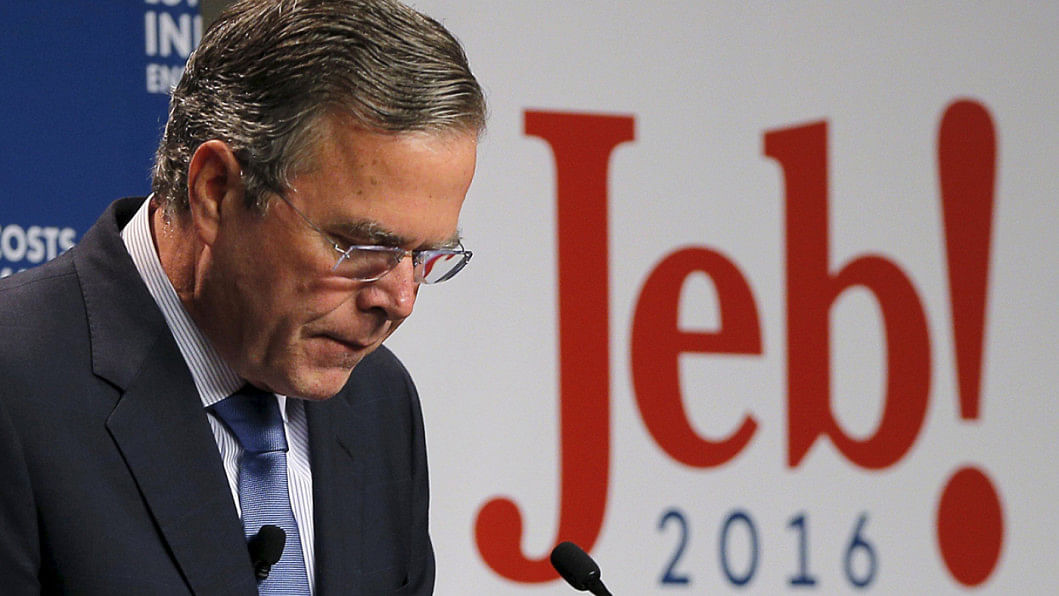 Jeb Bush has dropped out of the US Republican presidential race after a disappointing finish in the South Carolina primary.
The former Florida governor, who is also the son and brother to two former presidents, was once the frontrunner for the Republican nomination. He announced his decision in an emotional speech to supporters.