Japan scraps Olympic stadium design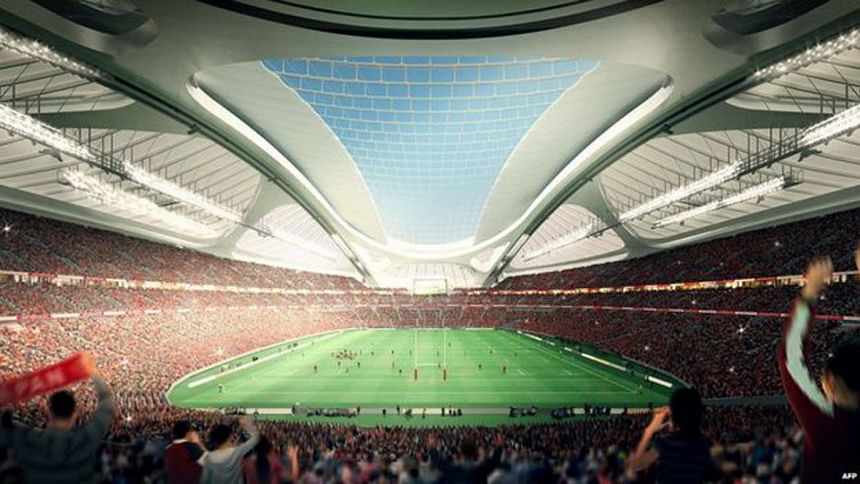 The Japanese government has decided to scrap its controversial design for the stadium for the 2020 Tokyo Olympics and Paralympics.
Prime Minister Shinzo Abe said his government would "start over from zero".
The original design, by British architect Zaha Hadid, had come under criticism as estimated building costs rose to $2bn (£1.3bn)
Abe says the new stadium will still be completed in time for the games.
However, the delay means that the stadium will no longer be ready in time for the 2019 Rugby World Cup, which Japan is also hosting.
"I have been listening to the voices of the people and the athletes for about a month now, thinking about the possibility of a review," Abe said.
"We must go back to the drawing board."
He added that he had made the decision after being assured that it was still possible to complete construction of a new design in time for the Olympics.
Under the original plans, Tokyo's stadium would have been bigger and more expensive than any of its recent predecessors.
It drew increasing criticism as estimated costs spiralled from $1bn to $2bn.
The futuristic design of the stadium also drew attention, with architects have likening it to a turtle or a bicycle helmet.