Rouhani says plans in place for any Trump decision on nuclear deal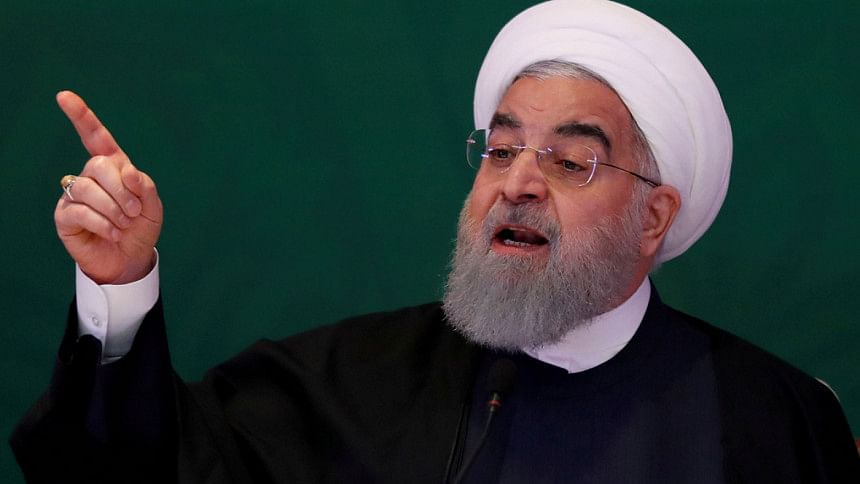 President Hassan Rouhani said on Sunday Iran had plans to respond to any move by US President Donald Trump on the 2015 nuclear agreement and the United States would regret a decision to exit the accord.
Trump has said unless European allies rectify "flaws" in Tehran's nuclear agreement with world powers by May 12 he will refuse to extend US sanctions relief for Iran.
"We have plans to resist any decision by Trump on the nuclear accord," Rouhani said in a speech carried live by state television.
"Orders have been issued to our atomic energy organisation ... and to the economic sector to confront America's plots against our country," Rouhani told a rally in northeast Iran.
"America is making a mistake if it leaves the nuclear accord," Rouhani said.
Britain, France and Germany remain committed to the nuclear accord but, in an effort to keep Washington in it, want to open talks on Iran's ballistic missile programme, its nuclear activities beyond 2025 - when key provisions of the deal expire - and its role in Middle East crises such as Syria and Yemen.
"We will not negotiate with anyone about our weapons and defenses, and we will make and store as many weapons, facilities and missiles as we need," Rouhani said, reiterating a rejection by Iranian leaders of talks on Iran's missile programme which Tehran says is defensive.