Hajj stampede: Bangladesh death toll rises to 92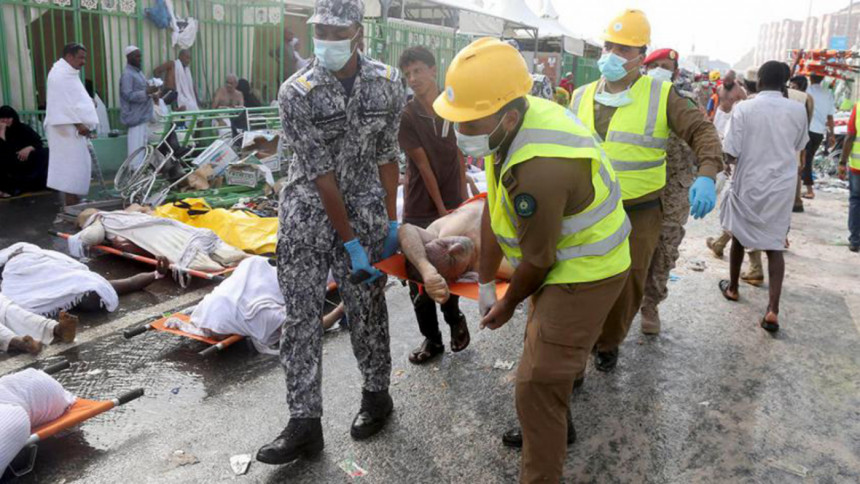 The number of Bangladeshis killed in the Mina stampede during Hajj last month has risen to 92 while at least 80 others remain missing.
Bangladesh Ambassador to Saudi Arabia Golam Moshi confirmed the death toll to reporters today.
Bangladesh embassy in Saudi Arabia and hajj office sources said the death toll may go up further.
Of the victims, identities of 78 have so far been confirmed and of them, 55 were buried in Saudi Arabia with due respect.
The Saudi government is trying to identify the rest victims by matching their DNA with their relatives.
Bangladesh embassy in Riyadh has called upon the relatives to provide their DNA to help identify the rest victims.