Brussels attacks: Victims and survivors
Names are beginning to emerge of some of the hundreds of people killed, injured, or missing following Tuesday's terror attacks in Brussels.
At least 31 people died in the three bomb attacks at Brussels airport and Maelbeek metro station. Some 250 are thought to have been wounded.
---
Adelma Tapia Ruiz, 37, killed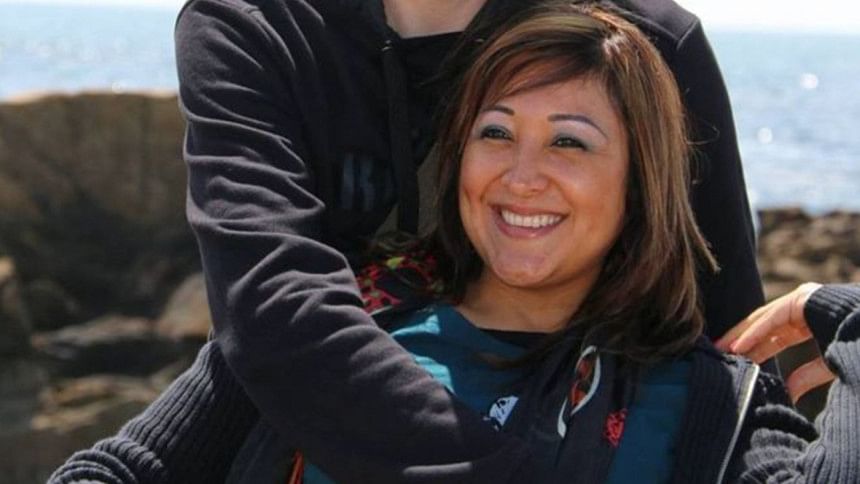 The first fatality to be confirmed was that of 37-year-old Peruvian Adelma Tapia Ruiz. Tapia was killed at the airport, where she was with her Belgian husband, Christophe Delcambe, and their twin four-year-old daughters Maureen and Alondra, who all survived.
A spokeswoman for Peru's foreign ministry, Benilda Babylon, confirmed Ms Tapia's death.
Tapia's brother, Fernando Tapia Coral, said in an interview that Delcambe followed his daughters outside the gate area shortly before the explosion and could not find his wife after the blast.
Delcambe was reportedly injured while waiting to see his family onto a flight. Maureen had shrapnel wounds in one arm but Alondra was not injured, reports said.
Writing on Facebook, Tapia called his sister's death "incomprehensible".
"It is very complicated to describe this pain that we are feeling at home, but as the older brother, I know I have to try.
"It is more difficult still to understand the way that destiny has snatched the life of a loved one, but even more incomprehensible is not being able to be close to her in this family tragedy that today knocked on the doors of my family. Early this morning in the Brussels airport, my sister Adelma Tapia died in the terrorist attack, unable to survive this jihadist attack that we'll never understand.
"Rest in peace little sister and strength to all of us who knew you. It will take much to assimilate that we will no longer see you in the short life that you had."
He said his sister was due to catch a flight to New York where she was meeting their sisters, and had planned to return to Peru this year before setting up a Peruvian restaurant in Brussels.
---
David Dixon, 51, missing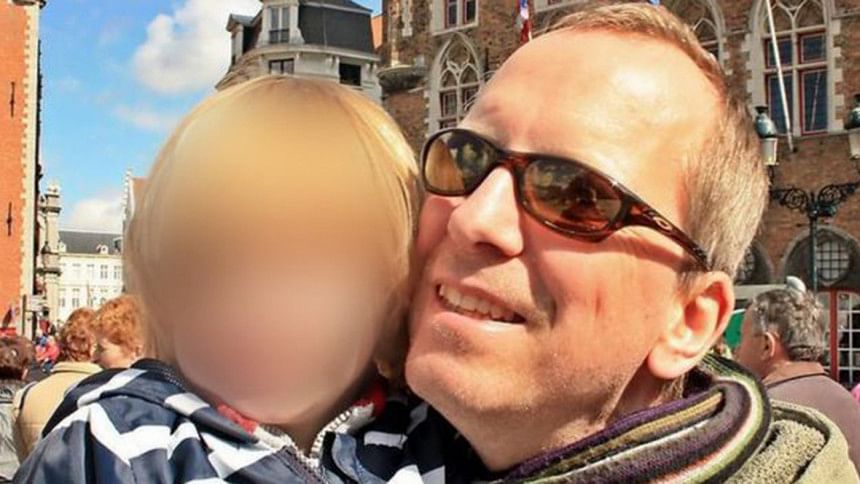 David Dixon, a British computer programmer from Nottingham, has been missing since the attacks. Dixon commutes on the Belgian capital's metro but did not arrive at work yesterday. Relatives and friends have been unable to reach him. He is thought to be the only Briton still missing since the attacks.
Dixon's partner Charlotte Sutcliffe, who also lives in Brussels, has been driving around hospitals in the hope of finding him, a friend told the BBC.
The friend, Simon Hartley-Jones, said the couple have lived in Brussels for about 10 years and have a seven-year-old son. They still own a house in Nottingham and return regularly, Hartley-Jones said.
He described Dixon, originally from Hartlepool, as "a lovely guy" and "an amazing man who deeply deeply loves his son". The son was staying with friends and was unaware that his father was missing, he added.
Sutcliffe sister Marie plans to travel to Brussels to help with the search. She told the BBC: "Not everybody has been identified yet among the injured, so it's just waiting for that process to happen ... It's just waiting, which is heartbreaking and very worrying."
Downing Street says four Britons were injured in the attacks.
---
Sabrina Fazal, 24, missing
Friends of Sabrina Fazal, a 24-year-old nursing student and Belgian national, say Fazal was on the metro when the terrorists struck and they have not been able to contact her since.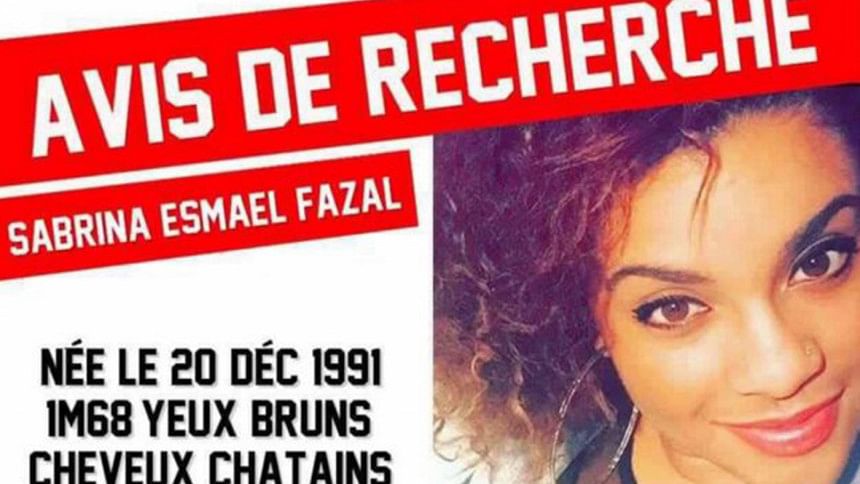 She has a one-year-old son named Heyden, who is staying with his grandmother. Fazal's partner, Jonathan Selemani, has been searching Brussels hospitals for signs of Fazal with the help of a friend. Speaking to the BBC, the friend said Fazal's phone was found near Maelbeek station.
He said: "We're going to the military hospital later. We've been calling all other hospitals, we're still looking around. Jonathan saw Sabrina yesterday morning before she went to school. She studies nursing. Her phone was found close to the station but not inside. We think she might be injured, we'll see how it goes."
Another friend of Fazal told the BBC: "She was in the Metro yesterday in Belgium and we haven't heard from her. She has a baby boy who is only one year old."
---

Sebastien Bellin, 37, wounded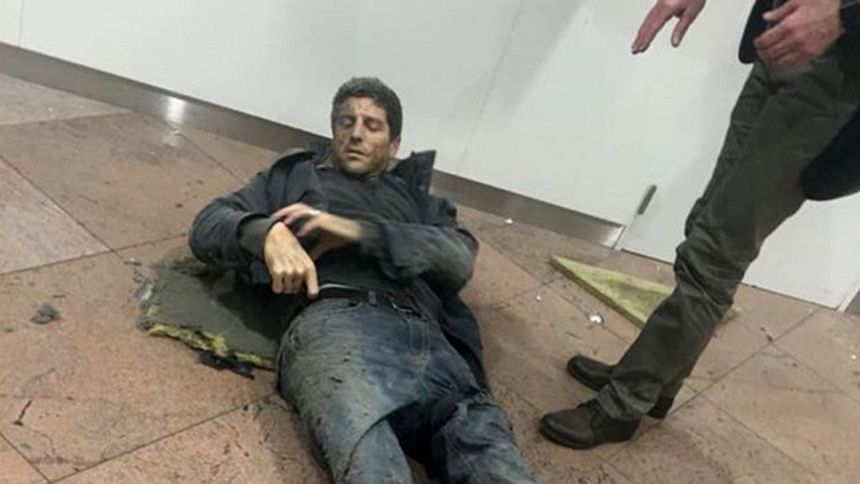 Sebastien Bellin was the subject of one of the first images to emerge from inside the Brussels airport terminal targeted by the bombers.
Bellin, a Brazilian-born father of two and basketball player with the Belgian national team, was pictured lying on the airport floor with blood pooled around his leg.
He was thrown 6ft (2m) into the air by the blast and injured by shrapnel in his left leg and right hip, his father, Jean Bellin, said.
"My son is doing well, considering," Jean told CNN. "He went through his first operation today. Because he was left for about an hour on the floor in the airport in Brussels, he lost a lot of blood.
"So they stabilised him and now he is going to go through another operation. I spoke with him twice. He is obviously stunned."
Jean, who lives in California, realised his son was caught up in the attacks when they saw the image of him circulating online.
---
Mormon missionaries, wounded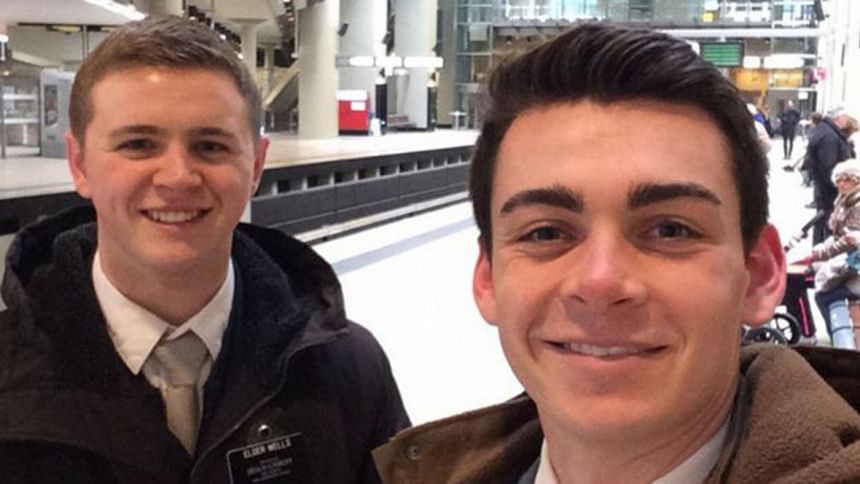 Four Mormon missionaries were injured by a blast at the airport, their church said, three seriously. One, Mason Wells, 19, was reportedly only one block away from the Boston bombing in 2013, and was in Paris during terror attacks there in November.
Two other missionaries, Richard Norby, 66 and Joseph Empey, 20 from Utah were seriously injured, officials from the Church of Jesus Christ of Latter-Day Saints said. A fourth, Fanny Clain, suffered minor injuries.
Wells' father, Chad Wells, said he woke up to see the news on TV, before calling the church's mission president in France and finding out his son was injured but alive.
"I'm completely shocked by the news. It's the kind of thing as a parent you never, ever want to wake up to," he said.
"Hopefully he's run his lifelong odds and we're done. I think it will make him a stronger person ... Maybe the Boston experience was there to help him get through this experience."
Chad Wells said he had spoken to his son, who was groggy and exhausted after surgery.
Empey is doing well after being treated for second-degree burns to his hands, face and head, his parents, Court and Amber Empey, said in a statement. He also had surgery for shrapnel injuries to his legs.
"We have been in touch with him and he is grateful and in good spirits," the family said.
---
Sascha and Alexander Pinczowski
There are fears for two siblings from New York, Sascha and Alexander Pinczowski, who were at the airport terminal when the bombs were detonated. Family say they have not been able to reach the pair since.
Their father told the BBC he was on the phone to them when the explosion happened. "It sounded like they fell into a ditch," he said.
---
Raghavendran Ganesan, missing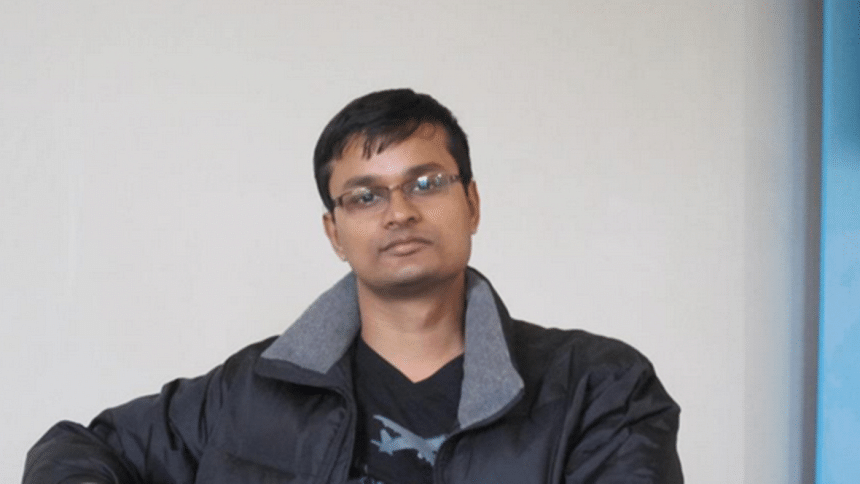 Raghaven Ganesan, an employee of Indian IT firm Infosys, has not been heard from since the attack, the company has confirmed.
Ganesan's brother told the BBC from Germany they had not been able to reach him since their usual morning call that day.
He said: "We normally speak when he is on his way to the Park station. We last spoke to him at 08:55. Since they we have not been able to reach him. His friends have checked up all the hospitals in the city but have not found him ... But we are hopeful. We are in touch with the Indian embassy."
Ganesan's family is based in Mumbai.
---
Others
Friends of Aline Bastin, a 29-year-old Belgian woman, have appealed for information on Facebook. "She was most probably on the metro this morning during the attacks. We are desperately looking for her," a friend wrote.
Olivier Delespesse is missing after making his regular commute via Maelbeek station on Tuesday. "We have no news of a friend who goes to Maelbeek every morning," a friend wrote.
Information about others killed or wounded remains limited. At least eight French citizens were wounded, according to the country's foreign ministry, including three who are in a critical condition. Three Italians were among the injured, according to the Italian embassy in Belgium.
At least a dozen US citizens were wounded, a US State Department spokesman said. Mark Toner said the State Department was not aware of any fatalities but said a number of US citizens remained unaccounted for.
Two cabin crew members working with the Indian airline Jet Airways were injured at the airport, the New York Times reported.