Belgium confirms brothers were suicide bombers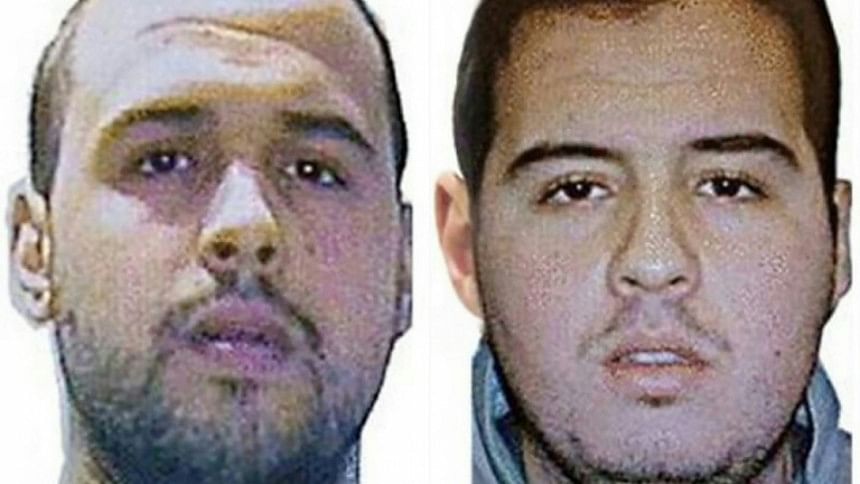 Two brothers carried out suicide bombings at Brussels airport and on the metro on Tuesday, the federal prosecutor said on Wednesday, adding that airport bomber Ibrahim El Bakraoui had left a will on a computer.
His brother Khalid blew himself up on a carriage of the Brussels metro at Maelbeek station, Frederic Van Leeuw told a news conference. Two other men captured on CCTV at the airport with Ibrahim had yet to be identified, he said.
The first bomb at the airport went off near desk 11 at 0758 (0658 GMT) and the second followed 9 seconds later near desk 2 of the departure hall, Van Leeuw said.
The prosecutor quoted Ibrahim's will as saying: "Always on the run, not knowing what to do anymore, being looked for everywhere, not being safe any longer and that if he waits around any longer he risks ending up next to the person in a cell."
The second airport suicide bomber has not been identified while the third man, who left the airport before the explosions, is still being hunted, Van Leeuw said.
At a raid in the Brussels district of Schaerbeek on Tuesday night police found 15kg of explosives, 150 litres of acetone, 30 litres of oxygenated water, detonators, a suitcase filled with screws and nails as well as materials, such as plastic boxes, needed to pack up the explosives.