Díaz-Canel sworn in as new Cuban leader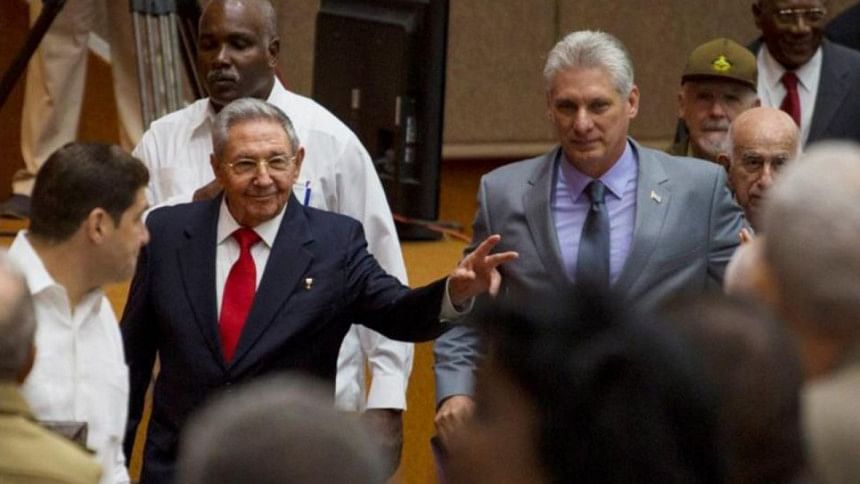 Cuban Communist Party stalwart Miguel Diaz-Canel replaced Raul Castro as president today, a new chapter for the island after nearly sixty years of rule by the Castro brothers but a change that is aimed at preserving Cuban socialism.
The National Assembly swore in Diaz-Canel, with 603 out of 604 lawmakers present voting for the 57-year old, marking a generational shift from 86-year old Castro.
The transition, while a historic shift from an era that started with Fidel and Raul Castro's 1959 revolution, was not expected to herald sweeping changes to the island's state-run economy and one-party system, one of the last in the world.
Diaz-Canel is seen as a loyalist of the Communist Party, which is designated by the constitution as Cuba's guiding political force, and he has worked his way up the party's ranks over three decades.
Castro, who was president from 2008 when he took over from his ailing older brother Fidel, will retain considerable clout as he will remain head of the Communist Party until a congress in 2021.
For many Cubans, struggling with economic hardships and frustrated with the government's emphasis on continuity rather than change, the transition in leader is seen as unlikely to bring much beyond the symbolism of a new leader.
"We always wish the symbolic would translate into real and concrete actions for our lives," said Jose Jasan Nieves, 30, the editor of an alternative news outlet to the state-run media monopoly. "But this isn't the case."
Cubans hope the next government can resurrect one of the world's last Soviet-style centrally planned economies that has failed to improve under limited market reforms by Castro.