Delhi wakes up to a cooler morning
Death toll continues to increase in southern India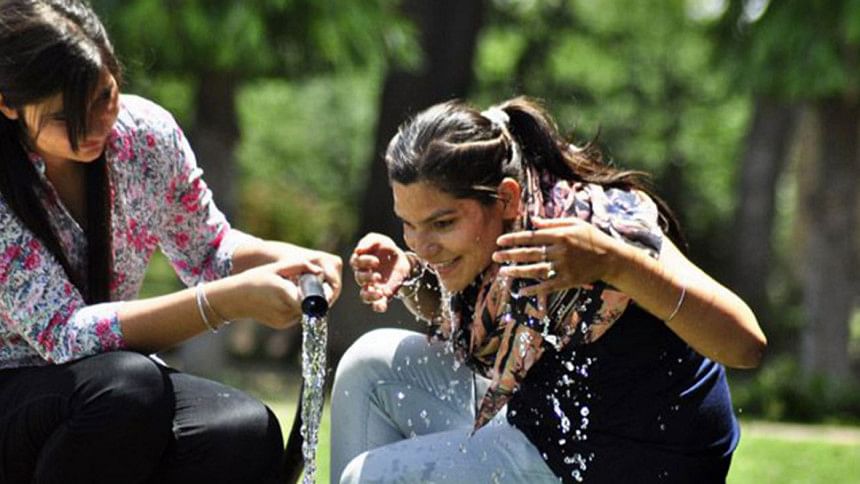 Delhi and surrounding areas woke up to a cooler morning on Monday as the mercury dropped to around 30°C, providing succour from weeks of unrelenting temperatures caused by a heat wave that has killed more than 2,200 people in India.
The Met department predicted a cloudy sky and thunderstorm later in the day, reports Hindustan Times.
The India Meteorological Department (IMD) said rainfall is expected over several parts of north India during June 1-3, bringing down soaring temperatures and giving respite from the scorching heat.
"Many parts of northern India will experience thunderstorm from June 1 to June 3 due to western disturbance," said IMD director BP Yadav.
Rains can be expected over Delhi, the National Capital Region, Haryana, Punjab, Himachal Pradesh, Jammu and Kashmir, northern Rajasthan and western Uttar Pradesh.
Death toll in Andhra Pradesh increases
Despite hopes that weekend thundershowers would help end the raging heat wave in southern India, the rain brought only limited relief as the death toll since mid-April approached 2,200.
Officials said the intense heat is expected to continue in Andhra Pradesh and Telangana at least till Monday.
Andhra Pradesh has been hit the hardest, with 1,636 people dying in the state over the past month and a half, a government statement said.
Another 561 people died in neighbouring Telangana, said Sada Bhargavi, a state disaster management commissioner.
Experts attribute the blistering heat wave in Andhra Pradesh and Telangana to the El Nino phenomenon. Experts say an El Nino, a weather anomaly that leads to warming of sea-surface temperatures in the Pacific, often sparks blazing heat across Asia and drags down India's June-September monsoon.
Meanwhile, 22 heat-related deaths were reported in Uttar Pradesh over the past two weeks, said state government official Raj Shekhar.
Deaths due to sun-stroke in Odisha remained at 21 though the Special Relief Commissioner's office received reports of 115 alleged heat-related deaths.
Rajasthan continued to reel under intense heat, with Kota the hottest place in the state with a maximum of 45°C.