California Muslims sue over hijab discrimination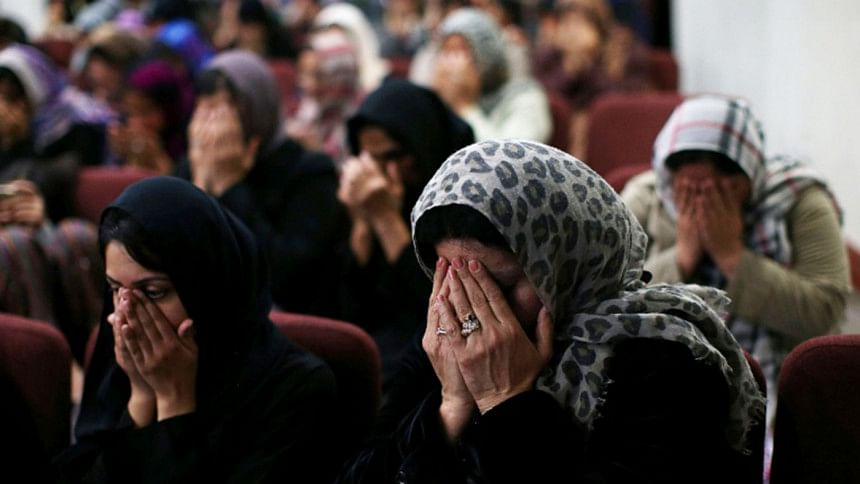 Two lawsuits filed in California claim that Muslim women were discriminated against in separate incidents because of their religion and for wearing the hijab.
One of the suits claims that police in Long Beach forcibly removed a suspect's headscarf while another suit alleges that a group of women were kicked out of a Laguna Beach coffee house for being Muslim.
According to the complaint against the city of Long Beach and its police department, Kirsty Powell and her husband were pulled over by two officers while driving home in May of last year.
She was subsequently arrested on two outstanding warrants -- one linked to her sister allegedly falsely using her identity and one in relation to a 2002 shoplifting incident at a grocery store.
Powell, who is African American, alleges that while being booked at the police station, one of the officers forcibly removed her headscarf in view of other male officers and inmates, telling her she was "not allowed to wear her hijab" and that policemen were "allowed to touch women."
The suit states that Powell "suffered and continues to suffer extreme shame, humiliation, mental anguish and emotional distress" as a result of her experience.
"The actions taken by the Long Beach police officers were unwarranted and a serious violation of Powell's bodily integrity," said Yalda Satar, attorney for the Los Angeles chapter of the Council on American-Islamic Relations, which filed the suit on behalf of Powell.
"The manner in which Powell was treated by LBPD officers was simply a show of authority over a woman of color who was unable to protect herself, and is another example of the type of discrimination faced by women who wear a hijab."
The Long Beach Police Department and city officials did not immediately respond to requests for comment.
'TARGETED OVER HIJAB'
In a separate lawsuit also filed on Monday, a group of seven women claim that they were kicked out of Urth Caffe, in Laguna Beach, last month because they were Muslim.
The women, six of whom wear the headscarf, allege that management had asked them to vacate their table on April 22 on grounds that the restaurant was busy and that the policy limited seating to 45 minutes when no free tables are available.
When the women refused to leave, the coffee house called in the police.
Dan Stormer, whose law firm is representing the women, told AFP that it was clear his clients were targeted because of their religion.
"At the time our clients were there, there were several dozen free tables," he said.
"There were people who were there before our clients arrived and they were not asked to leave. Those people were white and they were not wearing the hijab."
The owner of the restaurant, Shallom Berkman, could not be reached for comment.
But in interviews with local media, he denied discriminating against the women and pointed out that his wife was Muslim.
The two lawsuits come as police in Los Angeles and San Francisco have come under scrutiny over racist and homophobic text messages and emails, several of which target Muslims.
On Sunday, a senior official at the Los Angeles County Sheriff's Department stepped down after outrage over emails he sent three to four years ago mocking Muslims and others.
In San Francisco, several police officers have resigned or retired over racist text messages they exchanged among each other.