10 killed as BSF plane crashes in Delhi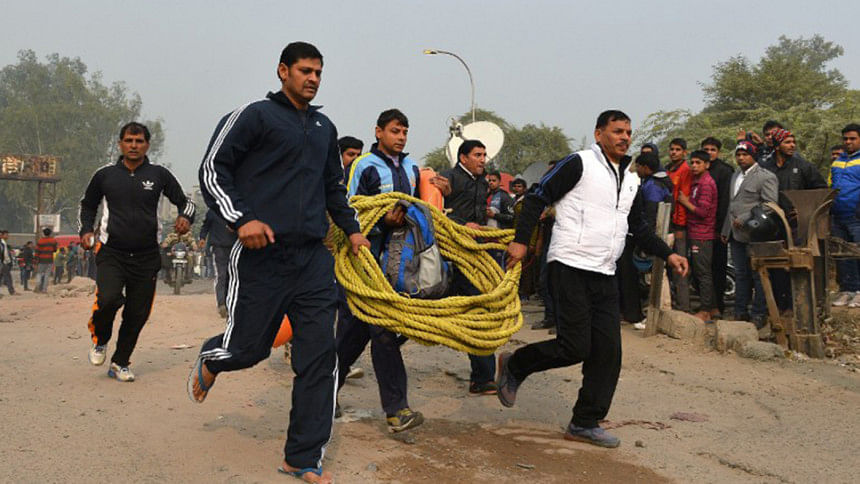 Ten people were killed when a small aircraft of India's Border Security Force (BSF) crashed in Delhi today.
The plane crashed shortly after take-off near the Delhi airport around 9:50am near Bagdola village, reports our New Delhi correspondent.
All ten on-board, including three BSF officers and seven technicians, were killed in the crash.
The plane, a Super King aircraft, was flying to Ranchi, capital of eastern Indian state of Jharkhand. The technicians said to have lost contact with ground control before the crash.
NDTV quoted unnamed sources to report the plane hit a wall and then crashed into a septic tank. It burst into flames and was badly damaged.
More than a dozen fire fighting units were at the spot apart from security forces and a crowd from a village nearby.
BSF sources said the technicians were on the way to Ranchi to repair a helicopter.
"We saw a plane spiraling down which crashed near the wall where work was going on. I could spot one body. A labourer who was working was also injured," an eye witness Suraj told reporters.
An inquiry has been ordered by the Indian Civil Aviation Ministry.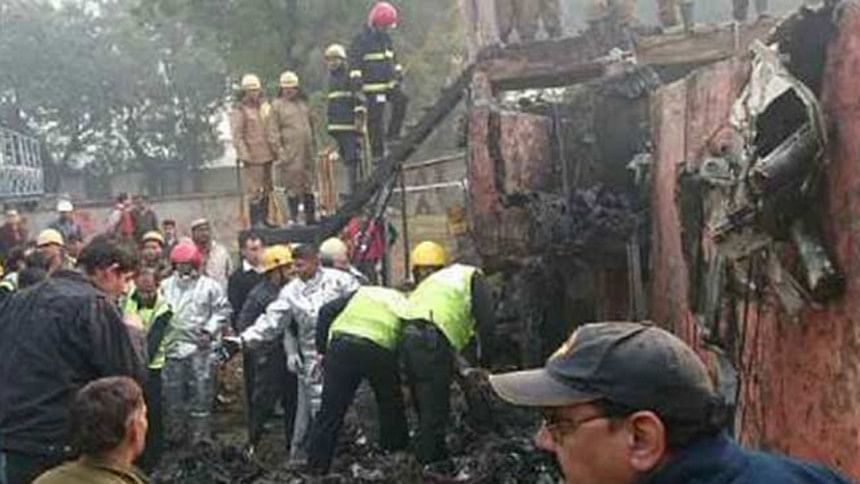 Indian Home Minister Rajnath Singh briefed Prime Minister Narendra Modi about the crash and rushed to the crash site.