BGB, BSF exchange greeting marking Independence Day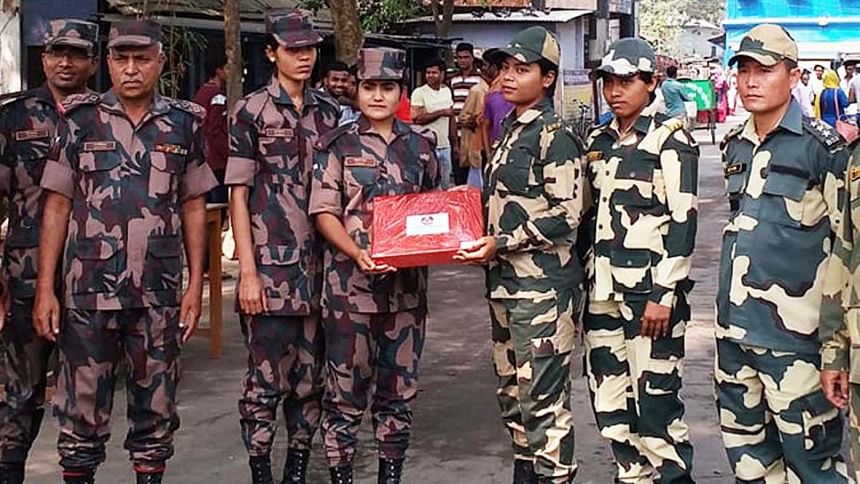 Border Guard Bangladesh (BGB) and Indian Border Security Force (BSF) today exchanged greetings in a bordering area of Dinajpur marking the Independence Day of Bangladesh today.
BGB Company Commander of Hili checkpoint, Abu Nasir and BSF Hili camp's assistant commander Hapuni Kashe also saluted with each other in the bordering area around 10:00am.
The company commanders from both the sides also distributed sweets upholding professional norms and etiquette on this occasion, reports our Dinajpur correspondent.
Women members from both BGB and BSF were also present at that time. The harmony of friendship between the two countries were also enjoyed by the passport holding people of the two countries.