Britain to reopen Tehran embassy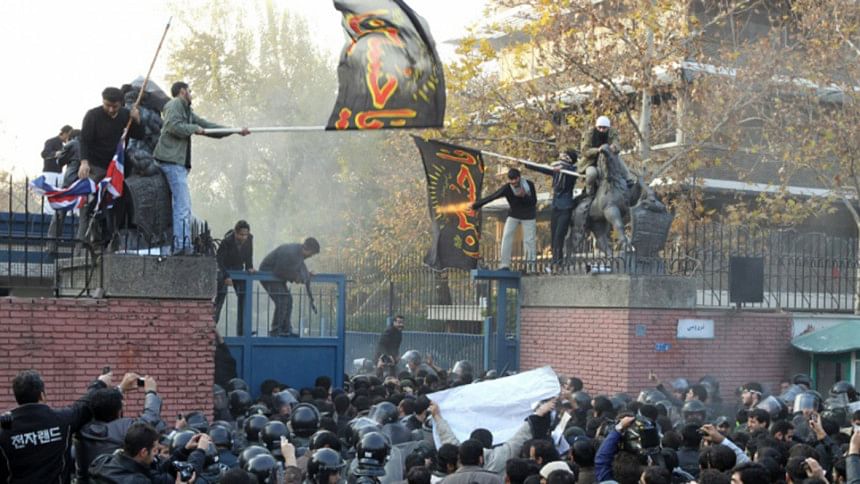 Britain will reopen its embassy in Tehran during a visit to Iran by Foreign Secretary Philip Hammond due to start on Sunday, an Iranian foreign ministry official told AFP.
The official said Hammond, who helped negotiate Iran's historic nuclear deal with world powers in July, "will travel Sunday to Iran for the reopening of the British embassy."
In London, the Foreign Office said Hammond would be visiting Tehran in the coming days but did not confirm the reopening of the embassy.
Hammond would be the first British foreign secretary to visit Iran in more than a decade.
Several European officials have travelled to Tehran in the aftermath of the July deal which Iran signed with Britain, China, France, Germany, Russia and the United States, after a 13-year standoff over its nuclear programme.
The embassy has been closed since 2011 after it was stormed by demonstrators protesting against Western sanctions imposed on Iran over its nuclear efforts.
British Prime Minister David Cameron had expressed an interest in reopening the embassy during a telephone conversation with Iranian President Hassan Rouhani on July 16.
Plans to reopen Britain's embassy in Tehran were announced last year but progress had been slow.
However, ties have warmed since the nuclear deal was sealed and at the end of July Britain lifted an official warning against all but essential travel to Iran, citing "decreased hostility".