Big blast rocks Mogadishu hotel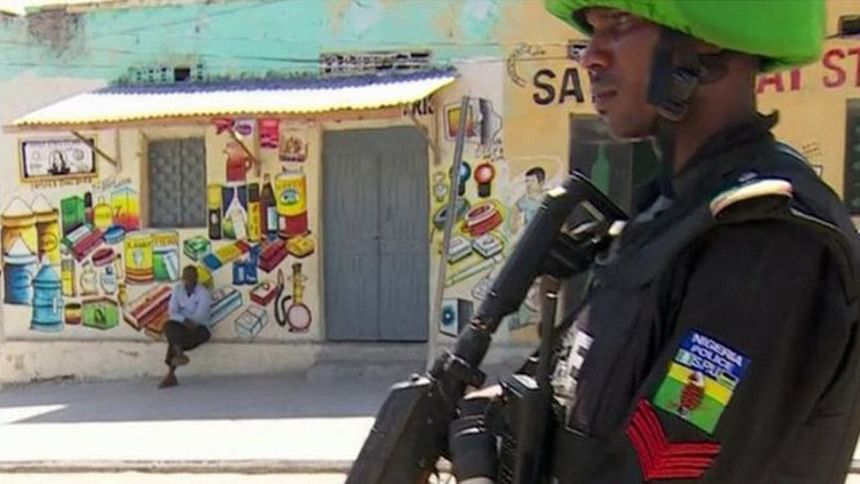 A large explosion has rocked a hotel in the centre of the Somali capital Mogadishu and there is ongoing gunfire after what is suspected to be an al-Shabab attack.
The BBC's Ibrahim Aden, in Mogadishu, says the blast hit the Naso Hablod hotel, a mile from the city's airport.
There is no word on casualties. Reports say there may have been a second blast.
Al-Shabab Islamists frequently carry out attacks in the city in their bid to topple the Western-backed government.
"They started with a suicide bomb and then stormed in. Now they are inside and the heavy exchange of gunfire continues," police spokesman Maj Nur Farah told Reuters news agency.
Earlier this month at least 10 people were killed and 50 injured in an attack on another hotel in the Somali capital, which was claimed by al-Shabab.
The al-Qaeda-linked group was driven from Mogadishu in 2011 but still remains a threat and frequently carries out attacks in the city.
The government, with the help of African Union forces, is fighting al-Shabab militants in several parts of the country.