Belgium raises terror alert to highest level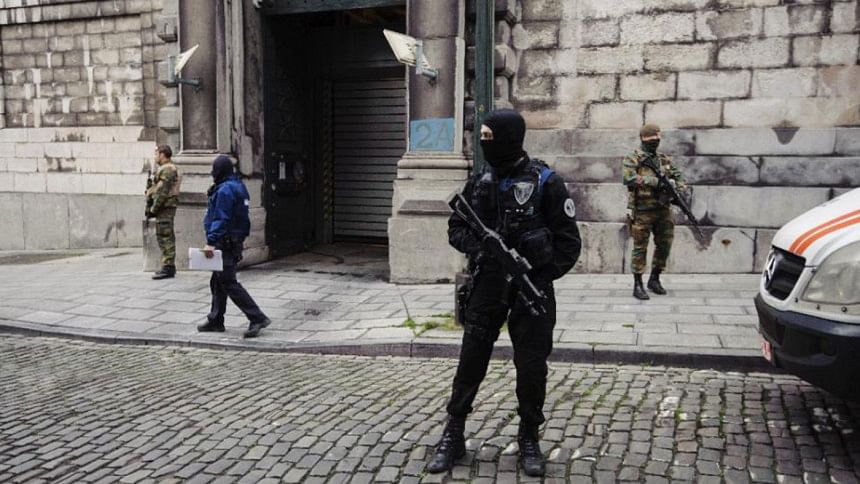 Belgium raised its terror alert to the highest level in the capital Brussels on Saturday, with the OCAM national crisis centre warning of an "imminent threat" a week after the Paris attacks.
"Following our latest evaluation... the centre has raised its terror alert to level 4, signifying a very serious threat, for the Brussels region," it said, as Europe tightens security after Islamic State militants killed 130 people in the French capital.
"The analysis shows a serious and imminent threat requiring specific security measures as well as detailed recommendations to the population," said OCAM, which is part of the Belgian interior ministry, in a statement.
The centre urged citizens to avoid crowded areas such as concerts and transport hubs in Belgium's capital, which is also home to the European Union and Nato headquarters.
The officials declined to add further details until later on Saturday "in order to allow ongoing judicial investigations to follow their course," the statement said.
Belgian investigators a few hours earlier charged a third unnamed suspect, arrested the day before, with involvement in terrorism over the Paris attacks.
This was in addition to Hamza Attou and Mohammed Amri, who were charged earlier this week with aiding fugitive Paris attacks suspect Salah Abdeslam on the night of the attacks.
Brussels resident Abdeslam, whose brother Brahim blew himself up at a Paris bar, is believed to be in Belgium and is the subject of a huge manhunt.
The fugitive is closely linked with the alleged Paris attack ringleader Abdelhamid Abaaoud, who was killed in police raid on Wednesday.
Both grew up in the poor Molenbeek district of Brussels, described as an extremist hotbed, before going to join the Islamic State group in Syria.