Thailand detains 'trafficking kingpin'
Philippines ready to shelter 'boat people' from Bangladesh, Myanmar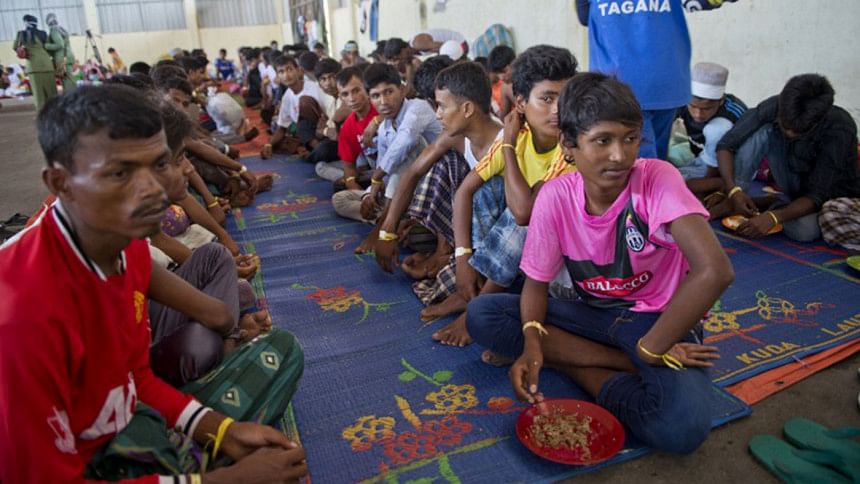 A man from the south said to be a suspected human trafficking kingpin surrendered to Thai police after a brief manhunt along the Thai-Malaysian border.
Meanwhile, Philippines is ready to shelter "boat people" from impoverished Bangladesh and Myanmar should the migrants' boats land on Philippine shores, Philippine Daily Inquirer reports quoting Justice Secretary Leila de Lima.
According to The Nation, a southern man alleged to be a suspected human smuggling kingpin was in police custody yesterday after a brief manhunt along the Thai and Malaysian border as part of the ongoing crackdown on a vast network in the trafficking of Rohingya and other migrants.
Philippine Daily Inquirer, reports, in a statement, De Lima said the Philippines had an obligation to admit and protect asylum seekers as the country was a signatory to the 1951 Convention Relating to the Status of Refugees and the 1954 Convention Relating to the Status of Stateless Persons.
"A process is in place to accord the protection of the Philippine government to genuine asylum seekers," De Lima said.
"If there are boat people who come to us seeking the protection of our government, there is a process, there are existing mechanisms on how to handle these refugees or asylum seekers. So it's not accurate that we will not help them just because they are undocumented. Their situation is indifferent and they should be treated differently," she said.
A Malacañang official earlier said that migrants with no valid travel documents would be turned back and won't be allowed to enter the country.
De Lima said boat people could be victims of persecution.
"In their desperation to leave the territory where their life or freedom has been threatened, or their human rights have been seriously violated, they even become willing victims of human smuggling," she said.
De Lima described the "boat people," reportedly as many as 6,000 drifting at sea, as "a humanitarian crisis that calls for humanitarian measures to meet the challenges of countries to whom they may ask for help."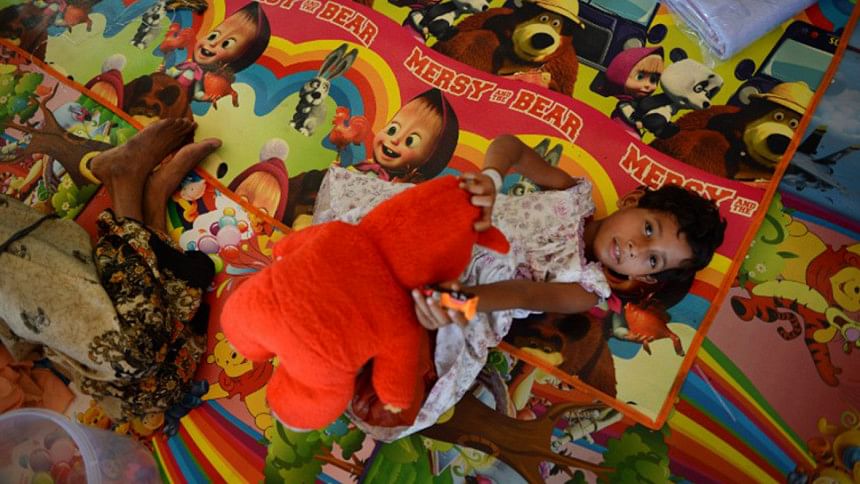 She recalled the Philippines had its share of hosting asylum seekers in the past even before it became a signatory to the 1951 Convention that was adopted on July 22, 1981. During World War II, the Commonwealth government provided asylum to 1,500 Jewish refugees who had been denied asylum in other countries.
The Philippines also hosted "boat people" fleeing South Vietnam after the communists emerged victorious and overran the capital Saigon in the 1970s. The refugees were processed in Bataan prior to their transfer to permanent resettlement sites in other countries.
"Asylum seekers cannot always be expected to obtain travel documents, particularly where the agent of persecution is the state. Hence, their situation deserves to be treated and examined in a different context," De Lima said.
According to The Nation, Pajjuban Angchotephan, also known by the alias of Ko Tong (Big Brother Tong), was flown from the south to be paraded at a police conference at Don Mueang airport. 

Royal Thai Police commissioner General Somyot Poompanmoung dismissed reports that police had a secret negotiation with him prior to his surrender.

Pajjuban's request to be released on bail was rejected and he is being detained at the Provincial Police Region 9, which covers provinces in the upper South where Pajjuban is based and turned himself in.

A former local politician in Satun, Pajjuban claimed that he had contacted deputy police chief Lt-General Chakthip Chaijinda to arrange his surrender after learning about the allegation against him from the news. 

News reports had quoted several senior police officers as saying police were trying to coordinate with the Malaysian authorities to hunt down Pajjuban, who they said had fled Thailand from his home province Satun.

In related news, a senior officer at Khiansa Police Station in Surat Thani has been transferred pending an investigation into an allegation he had benefited from Rohingya smuggling. 

Police have also obtained arrest warrants for Pajjuban's wife, Thassanee, and a police officer based in Ranong, Lieutenant Narathorn Samphan.

A closed-door key meeting on the suppression of human trafficking was held yesterday at a naval auditorium in Phuket.

The attendants included civilian authorities from Phuket, Phang Nga, Satun, Krabi and Ranong along with naval officers and military and police personnel.

Deputy Prime Minister Prawit Wongsuwan, speaking after the meeting, said that to comprehensively tackle the problem all countries involved in the overall smuggling process needed to address the issue and jointly work out the solutions together.

He said the Ranong governor had informed the meeting that the two prospective sites in this province to be used as temporary shelters for the migrants were not suitable, and the Police Immigration Bureau remained capable of housing the existing migrants. 

Meeting in Kuala Lumpur today

Thailand is currently hosting more than 1,000 Rohingya and other migrants, he said, adding that there were now 28 suspects in custody, out of a total of 65 people wanted under arrest warrants.

On the international front, Foreign Minister Tanasak Patimapragorn will today join a meeting with his counterparts from Malaysia and Indonesia in Kuala Lumpur to discuss ways to tackle human trafficking, according to an official at the Foreign Ministry.

"From Thailand's point of view, international cooperation is needed to tackle the problem in accordance with [a] humanitarian basis and international burden sharing," said the ministry's spokesman Sek Wannamethee.

Malaysia's Foreign Minister Anifah Aman called the meeting of the three nations after thousands of Rohingya and Bangladeshi migrants were refused permission to land on any shore of these Southeast Asian nations. 

Myanmar said it acknowledged the international concerns over the fleeing of Rohingya from its Rakhine state but insisted it should not be solely blamed for the regional migrant crisis.

Information Minister Ye Htut said his country understood "the concerns of the international community on the people in the sea". 

"Instead of blaming Myanmar for all these problems ... all these issues should be solved by the regional partners," he added in English following a briefing between government officials and diplomats in Yangon.

Malaysia, as the current chair of Asean, wanted Myanmar to hold an emergency meeting on the issue but the government in Nay Pyi Taw offered a cold response to the idea and suggested it would reject an invitation by Thailand to attend a meeting on migration in Bangkok on May 29. 

At sea, the Indonesian navy prevented a suspected migrant boat from entering territorial waters last weekend after the arrival of hundreds of Rohingya and Bangladeshis and had stepped up patrols in the area, the military said yesterday.