China punishes 27 for wrongful execution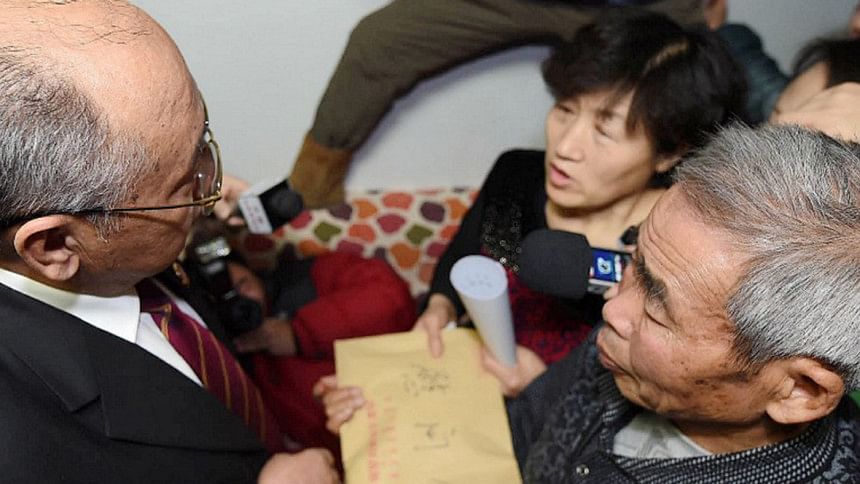 Twenty-seven Chinese officials have been penalised for the wrongful execution of a teenager, state news agency Xinhua said.
Huugjilt was 18 when he was convicted of the rape and murder of a woman in a factory's public toilet in 1996.
A serial rapist confessed to the crime in 2005 and Huugjilt was formally exonerated in 2014.
Acquittals are extremely rare in China and it is even rarer for convictions to be overturned.
Twenty-six officials were given "administrative penalties, including admonitions and record of demerit", Xinhua said citing an official statement on Sunday.
Feng Zhiming, the other penalised official, was suspected of other crimes related to his job and was being investigated, according to the report.
The murder happened during an anti-crime drive and detectives in the Inner Mongolia Autonomous Region admitted being under pressure to secure a conviction. The use of force to get confessions is thought to be widespread in the country.
Huugjilt's parents were given 30,000 yuan ($4850; £3080) as an expression of the court's sympathy, when the conviction was overturned.