BRICS opposes protectionism
Leaders of the bloc strongly deplore N Korea's latest nuke test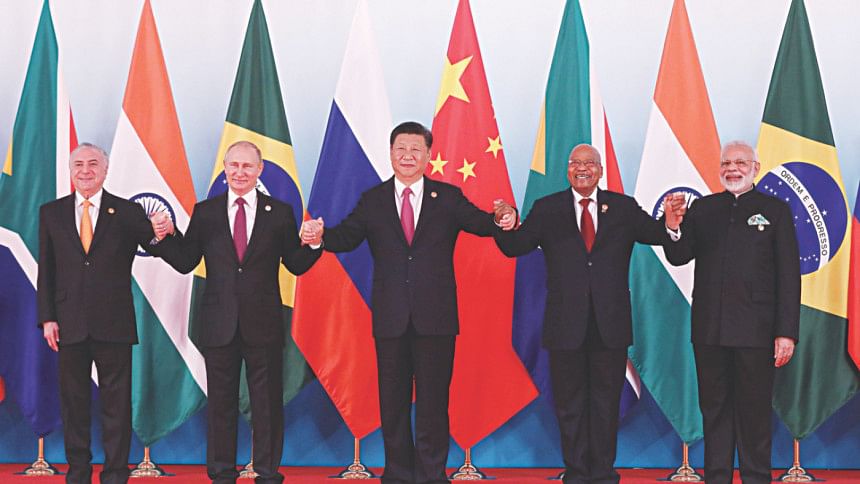 China will give $80 million in funding for BRICS cooperation plans, Chinese President Xi Jinping said yesterday, while the bloc of five emerging countries pledged to oppose protectionism.
Xi offered 500 million yuan ($76.4 million) for a BRICS economic and technology cooperation plan, and another $4 million for projects at the group's New Development Bank (NDB) during a three-day leaders summit in the southeastern city of Xiamen.
China's new contributions to BRICS pale in comparison to its $124 billion pledge earlier in May for Xi's own Belt and Road initiative, which aims to expand links between Asia, Africa, Europe and beyond as a new way to boost global development.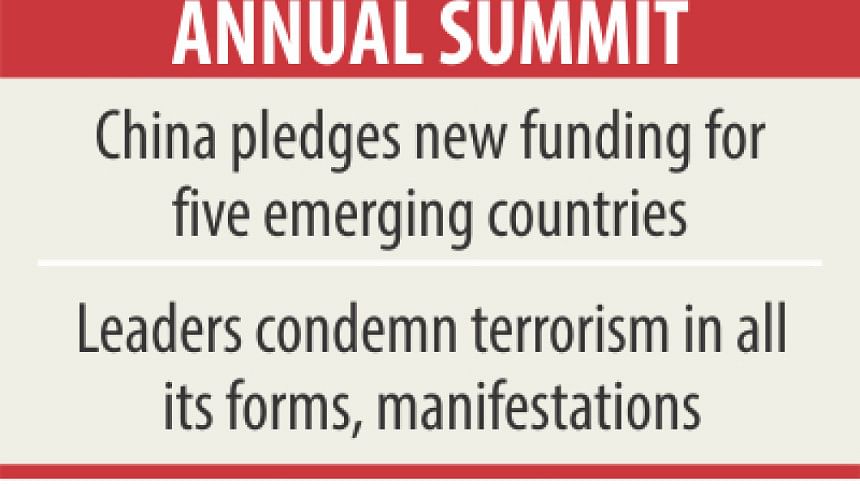 The announcement came amid questions over the relevance of BRICS and China's commitment to the NDB in light of the Belt and Road initiative and the China-led Asian Infrastructure Investment Bank, both key efforts by Beijing to bolster its global influence.
Xi said during a plenary session at the BRICS leaders' summit that the five emerging economies - Brazil, Russia, India, China and South Africa - should increase cooperation in sectors such as trade and investment, monetary policy and finance, and sustainable development.
"We should redouble our efforts to comprehensively deepen BRICS partnerships and open BRICS cooperation," he said.
The BRICS leaders condemned terrorism in all its forms and manifestations wherever committed and by whomsoever.
They stressed that there can be no justification whatsoever for any act of terrorism, reported PTI.
"We reaffirm that those responsible for committing, organising, or supporting terrorist acts must be held accountable," the statement said.
A draft "Xiamen Declaration" seen by Reuters said BRICS countries will continue to firmly oppose protectionism as they are committed to an "open and inclusive" multilateral trading system.
The summit has been overshadowed by North Korea's sixth and most powerful nuclear test, which came on Sunday just hours before Xi opened the meeting with a keynote speech, and prompted a vow of a "massive" military response from the United States if it or its allies were threatened.
Though China's Foreign Ministry has condemned the test, Xi did not mention North Korea during that 45-minute address or in his televised remarks during yesterday's plenary session.
The BRICS grouping said in its draft communique that it strongly deplored Pyongyang's test, but that the problem over its nuclear programme should only be settled through peaceful means and dialogue.