4 killed in Turkey police station bombing, Kurdish militants blamed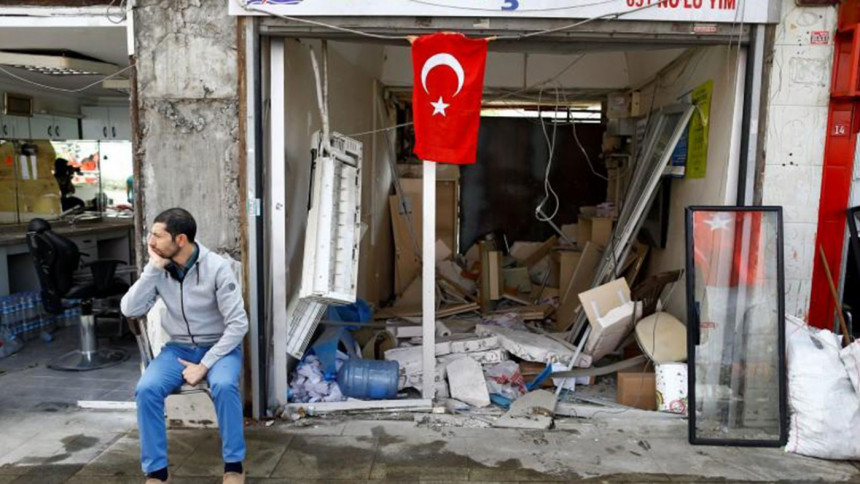 Kurdish militants appear to have been behind a car bombing that killed 11 people in central Istanbul on Tuesday, a Turkish presidential spokesman said, while a second bomb on Wednesday killed four people in the largely Kurdish southeast.
A car bomb ripped through a police bus in Istanbul during the morning rush hour on Tuesday, killing six police officers and five civilians near the main tourist district, a major university and the mayor's office.
On Wednesday a bomb attack on a police station in the southeastern town of Midyat killed four people and wounded more than 30, hitting a province bordering Syria in a region where Kurdish militants have waged a three-decade insurgency.
ALSO READ: Bomb attack on cops kills 11 in Istanbul
"All indicators and signs regarding the attack in Istanbul yesterday point to the separatist terror organization," President Tayyip Erdogan's spokesman Ibrahim Kalin told a news conference, referring to the Kurdistan Workers Party (PKK).
"The Midyat attack is very fresh and we can only make an assessment once we have all the information," Kalin said.
There has been no claim of responsibility from Kurdish militants but they have carried out similar attacks in Turkey's major cities in the recent past. Violence has spiraled since a ceasefire with the PKK collapsed almost a year ago.
The unrest has been fueled by the war in Syria. Turkey says the PKK - considered a terrorist organization by Ankara, the European Union and the United States - has deep ties to the Syrian Kurdish YPG militia fighting just across the border.
The groups do not deny links. The PKK founded the YPG as a Syrian organization a decade ago and both are inspired by Abdullah Ocalan, who led the PKK from its inception and lived in Syria shortly before his capture in 1999. He remains in jail.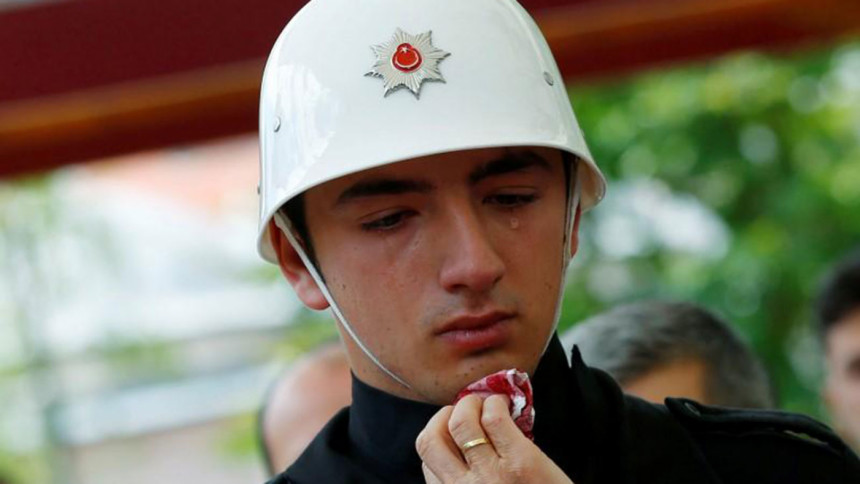 The explosion in the town of Midyat destroyed the facade of a five-story block, damaged other buildings and sent a plume of thick black smoke rising over the area. Clashes broke out between security forces and PKK militants in Midyat as the attack took place, security sources said.
"My nation should know that the state of the Turkish Republic is strong. It is one and united no matter what the terrorist organization does," Prime Minister Binali Yildirim said in Istanbul after visiting those wounded there.
"Whether they carry out suicide bombings in our cities, whatever methods they use, they can never wear down this nation and can never pull us back from this honorable fight."
Security concerns have been weighing on tourism and investor confidence in Turkey.
The wars in neighboring Syria and Iraq have fostered a home-grown Islamic State network blamed for a series of suicide bombings, while the Kurdish militants have increasingly struck beyond their usual targets in the southeast.