20 Indian smugglers killed in clash with cops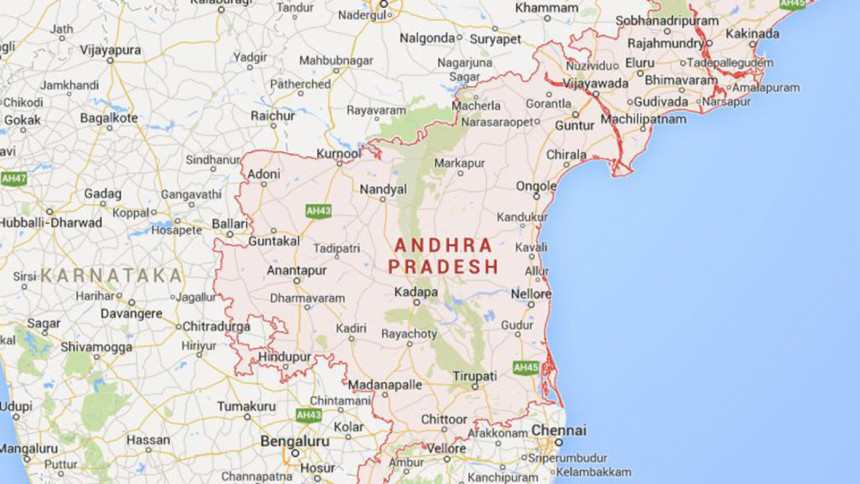 Twenty suspected red sandalwood smugglers were killed during a clash with police in southern Indian state of Andhra Pradesh today, the Indian newspapers websites reported. 
The incident took place in the forests of Tirupati hills in Chandragiri Mandal where the smugglers camped to illegally cut down red sanders trees and smuggle them out to international markets, reports our New Delhi correspondent.
Reports said the smugglers and coolies were moving around in the forests in the early hours when a special task force of Andhra Pradesh state police confronted them. The smugglers then attacked the police with stones and axes and the police opened fire in retaliation, according to the Hindustan Times.
"About 20 smugglers were killed in the incident which can be termed as a major breakthrough. We are combing the area to nab the remaining smugglers," Andhra Pradesh Home Minister Nimmakayala Chinarajappa said.
Red sandalwood smuggling became rampant over the last 10 years and the encounters have cost the lives of some forest officials.
This is the highest toll in a single encounter in the history of red-sanders smuggling, The Hindu website said.
While 11 persons were killed in Cheekatikona, nine more died in Eethagunta, both deep in the forest, around 10km from the nearest human habitation.
The Special Task Force members, who were engaged in combing operations in areas abutting the Tirumala hills since Monday, found more than 100 woodcutters engaged in the task of felling trees, the media said.