'Unexpected' Iron Age evidence dug up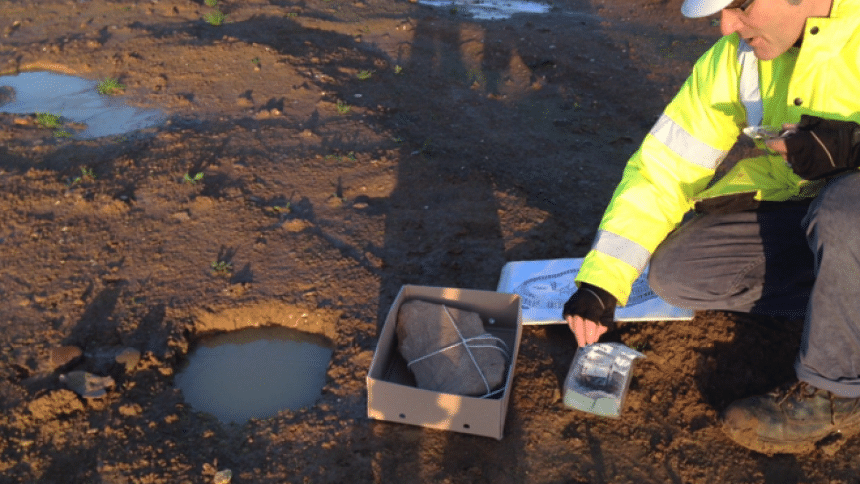 Archaeologists have uncovered "totally unexpected" remains from an Iron Age village on land where a housing estate is being built.
Experts from the University of Leicester believe the remains, in the village of Welford, Northamptonshire, date back more than 2,000 years.
They believe the artefacts were used in what was a timber roundhouse with a thatched roof around 300 BC.
The discoveries were made having looked at subtle changes in the soils.
Wayne Jarvis, from the University of Leicester, said: "This site is interesting because it is on the edge of the village of Welford, which is a historic medieval village.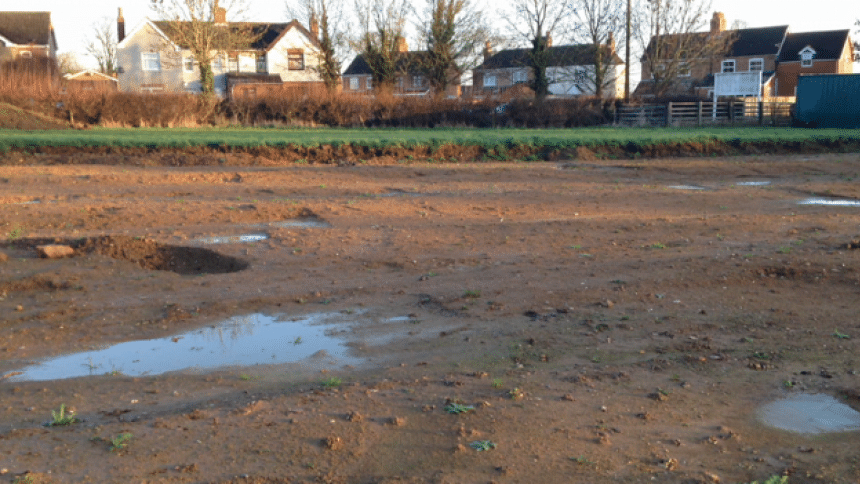 "When we came here we were expecting that if we found anything it would probably be medieval archaeology.
"What we have found is archaeology from 2,000 years ago and totally unexpected".
The discoveries of pottery will be shown to primary schools before going on display in a museum in Northamptonshire.
Jarvis said: "The pottery is handmade and it is not like modern porcelain or china; it's got a blackish look to it.
"It is decorated with what we call scoring, so that makes it Iron Age Scored Ware and that dates the roundhouse to 400 to 200 BC".