Japan: Your next destination for global education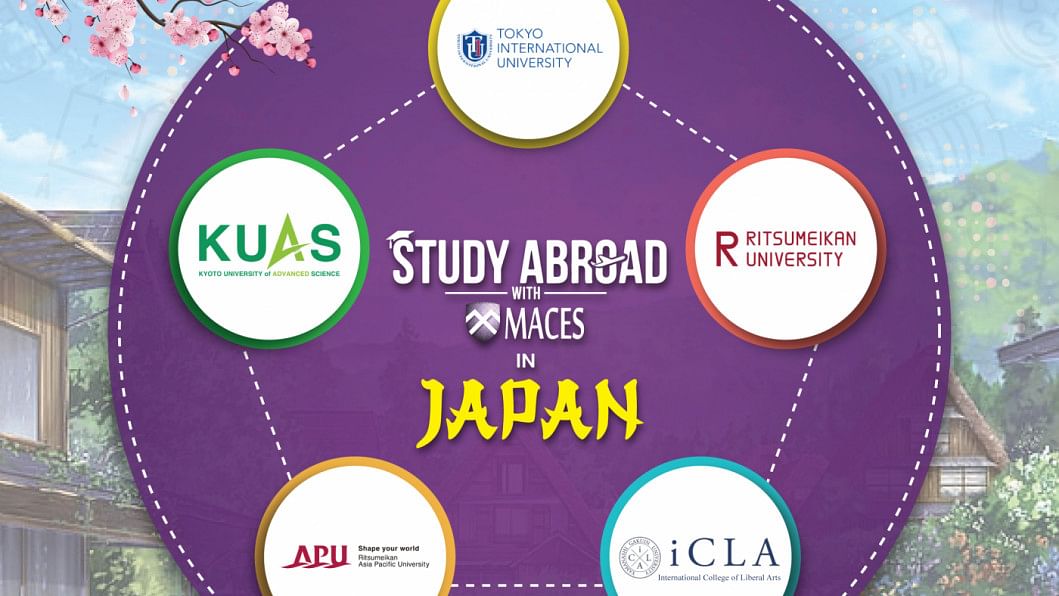 As Japan swiftly establishes itself as a formidable force in international education, it competes with renowned destinations such as Canada, the UK, the USA and Australia. According to the HSBC International Education Survey 2014, Japan's yearly living costs prove significantly more affordable than those of Australia, Singapore, Canada, the USA, and the UK.
As a study destination, Japan caters to all the essential requirements sought by students and parents alike - scholarship opportunities, post-graduation work prospects, safety, security, and a high quality of life. Graduates from Japanese universities often receive multiple job offers, with starting salaries ranking among the world's highest.
Japan is renowned for its safety and is home to a friendly and generous population. Moreover, international Japanese universities do not demand Japanese language proficiency before enrolment.
On top of that, securing a student visa in Japan is far easier compared to any other developed country. Students do not need to present any source of funds and any education gap is not taken negatively. Moreover, Japan encourages the migration of students who want to pursue higher education in their country and provides one of the most cost-effective education in the world among developed countries.
Being the third largest economy in the world, Japan welcomes international students into its job market with open arms. International students can work up to 28 hours per week in part-time roles, which is one of the highest number of hours for students working part-time. Moreover, Japan offers one of the highest wages per hour for part-time roles for students. Furthermore, Tokyo boasts a considerably higher average annual income compared to developed cities such as Toronto, New York, London, Singapore and Sydney.
Japan boasts a longstanding history of educational excellence as it offers the highest standard of education in Asia, with the government entrusting universities to nurture the next generation of global-minded nation-builders. The advent of English Medium university programs, offering full scholarships and a world-class study environment, has successfully attracted the brightest minds from around the world, ready to call Japan their home.
Among these pioneers of global Japanese education stands Tokyo International University (TIU), International College of Liberal Arts (iCLA), Kyoto University of Advanced Science (KUAS), Ritsumeikan University and Ritsumeikan Asia Pacific University (APU), which have a significant Bangladeshi diaspora in Japan.
These universities offer a diverse range of study options in various disciplines including Business Economics, International Relations, Digital Business and Innovation, Environment and Development Studies, Hospitality and Tourism, Culture, Society and Media, Strategic Management and Organisations, Innovation and Economics, Marketing, Accounting and Finance, Japan Studies, Political Science, Interdisciplinary Arts, Global Business and Economics, Mechanical and Electrical System Engineering.
The students get to interact with peers from around the world, as well as their exploration of the vibrant and historical cities of Tokyo and Kyoto enables the development of skills and experiences necessary to embark on successful global careers and tackle future challenges, laying the foundation for a promising future.
Collaboration with students from different countries and guidance from international faculty create an enriching student-professor relationship, fostering a truly global academic experience. Additionally, Japanese universities offer comprehensive career guidance, enabling students to secure employment even before graduation.
Guiding Bangladeshi students on their journey to apply to Japan's international universities for English-medium programs with a global outlook is where MACES plays an instrumental role. Over the years, MACES has placed more than 1500 Bangladeshi students in Japanese universities, with a significant majority choosing to make Japan their home and securing positions in top companies.
Established in 2007 with a vision to revolutionize education consultancy services, MACES stands firm in its commitment to honest services and ethical practices. Boasting partnerships with over 200 universities from six countries - the UK, USA, Canada, Australia, Japan, and Malaysia - MACES has played a pioneering role in altering entry requirements for international universities, enabling them to recognize Bangladeshi undergraduate degrees as equivalent and directly admit graduates into postgraduate programs.
Rouham Manzoor, Founding Partner of MACES, emphasizes the importance of diligent research for following the path of higher education with precision. With a steadfast dedication to working solely with genuine students pursuing their dreams of studying abroad, MACES continues to shape the future of education consultancy services in Bangladesh.