Sitakunda: Living in a death trap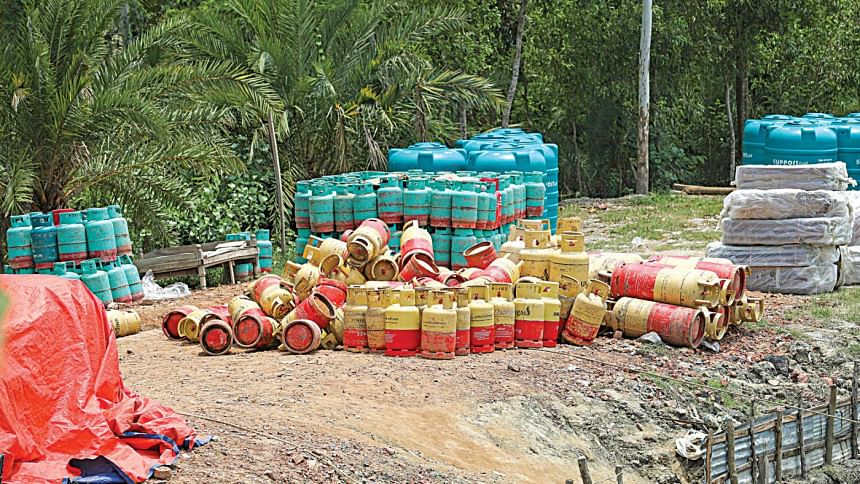 Unplanned industrialisation in Sitakunda without proper safety measures has made local people live in constant fear especially after the BM container depot disaster.
Spanning 273.47 sq-km area with a population of five lakh, the upazila houses a total of 126 shipbreaking yards, about two dozen LP gas plants, three container depots, and 155 other industries -- small and large.
Most of these industries are located in residential areas. As many as 12 LP gas plants have been set up in only two villages of the upazila, leaving villagers in constant worry about their safety.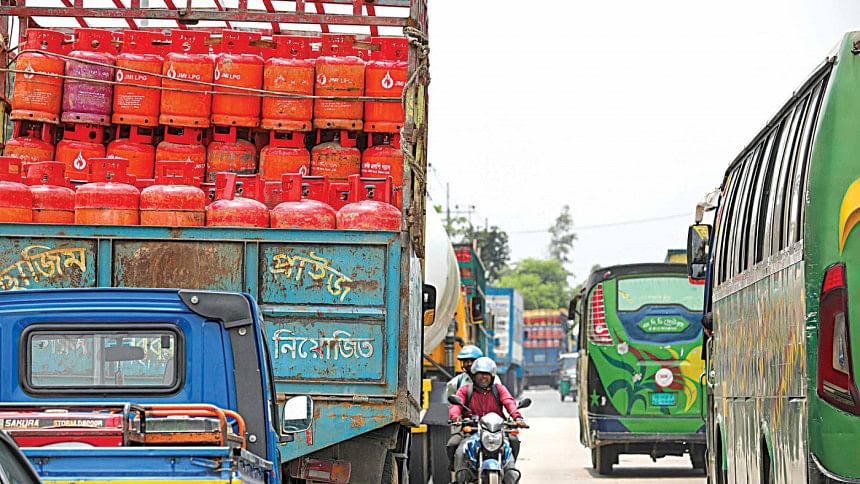 In the past six years, at least 35 people have been killed in explosion and fire incidents in the shipbreaking industry of Sitakunda. On Wednesday, an accident left a worker killed in a shipbreaking yard of Sonaichhari union.
Two workers were killed due to toxic gas leaks from explosions in two shipbreaking yards last year while two others died in two yards in 2020. Gas leaks from explosions also left nine workers dead in seven shipbreaking yards in 2019.
The incident at the BM container depot made people even more horrified.
Gias Uddin, president of Sitakunda Samiti in Chattogram, told The Daily Star that the entire upazila has become a death trap. LP gas plants, shipbreaking yards, cement and steel factories, jute mills and container depots are mushrooming in the upazila without any proper planning. 
Influential people have built these industries by squandering the agricultural land of the villages. LP gas plants are being constructed by the sea without considering the environmental impact.
Vested quarters are also using their power to get clearance from the Department of Environment, he added. 
Locals always fear that something terrible may happen in these factories at any time, as a result of which people may die and valuable properties may get destroyed.
Samsul Alam, a former official of the Explosives Department, said the country would not move forward without industrialisation but it should be done in a planned way.
He further said the private container depots are an extension of Chattogram port.
Just as there are separate sheds for storing different types of goods inside the port, it is necessary to see whether the sheds in these private depots are separated and whether they have skilled workers, he added.
Preferring anonymity, a resident of Mandaritola village told The Daily Star, "We, the common people, are living with gas bombs. Deadly accidents may occur anytime in this area." Mandaritola and Nadalia villages, where 30,000 people live, house the 12 LP gas plants.
Urging all not to panic, Sitakunda Upazila Nirbahi Officer Shahadat Hossain said there was no risk of fire from these gas factories unless there was a major accident.
"However, we cannot say whether these industries have adequate firefighting systems, because the approval of about 19 government agencies is required to set up the industries. So we can't monitor those directly. However, I will not be able to avoid liability in case of any accident."
Asked whether the construction of so many LP gas plants in such close proximity is risky, Ashraf Uddin, assistant director at the Department of Environment in Chattogram, said there was no obligation regarding distance in setting up industrial plants. But, as per the law, industries cannot be built in residential areas.
He further said it is time to ensure adequate security measures in these industries.