Looking beyond the security dialogue on Afghanistan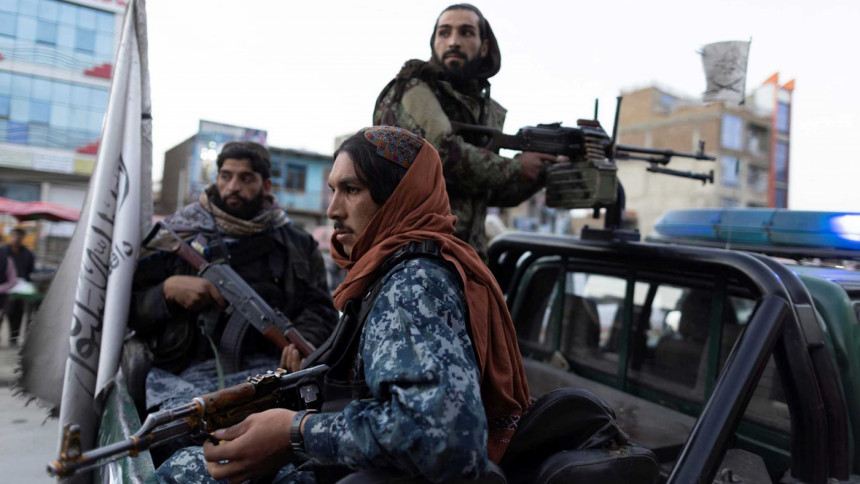 The first conference of top national security officials of eight Asian countries on crisis-hit Afghanistan, hosted by India on November 10, sent out an important message relating to the need for preventing the war-torn country from becoming a safe haven for global terrorism once again, for an inclusive government, and an unhindered supply of humanitarian aid to the Afghan people. The meeting was attended by the national security advisers and chiefs of Afghanistan's neighbours Iran, Kazakhstan, Kyrgyzstan, Tajikistan, Turkmenistan and Uzbekistan, and extended neighbours Russia and India. The security and stability of Afghanistan have significant implications for all the eight countries. The main items on the meeting's agenda was the security challenges emanating from Afghanistan, which found reflection in the "Delhi Declaration on Afghanistan" issued after the meeting. Stopping the Afghan territory from being used for planning terrorist acts and the need for an urgent response to the humanitarian crisis in Afghanistan were among the key points of the declaration.
An equally important lesson from the Delhi meeting was that it served as a strong reminder that the next logical step for the diplomats of the countries in the region is to explore the possibility of concrete collaboration in the economic sector and connectivity across the two parts of Asia. This has not received as much attention as it should have. Any discussion on economic linkages between South Asia and Central Asia brings to sharp focus the centrality of Afghanistan and India as strategic bridges between the two regions on the one hand and energy-rich Eurasia comprising central Asia and Europe (read Russia) on the other hand.
Because of their locations, India and Afghanistan are set to play key roles in bringing South Asia and Eurasia closer. However, Pakistan has so far stood in the way of Afghanistan's emergence as a focal point of economic cooperation between South Asia and Eurasia, mainly because of its deeply flawed policy of regarding Afghanistan as a "strategic depth" in the event of a conflict with India. If Pakistan truly wants a prosperous Afghanistan, it should see the rationale behind allowing transit between India and Afghanistan. India has successfully executed development projects in a wide range of sectors, touching the life of common people in Afghanistan. That has been achieved by New Delhi without Islamabad's help. By refusing transit to India to access Afghanistan through land, Pakistan is scoring a self-goal as it stands to lose economic spinoffs of transit.
India's geographical location, improving infrastructure, and robust economic and development partnerships with most Central Asian countries gives it a unique place in providing a link with South Asia, and beyond to Southeast and East Asia via the sea and land. India is already constructing a road between the northeastern state of Manipur and Myanmar that would lead to Thailand.
India has built the Kaladan River multimodal transport hub in Mizoram abutting Sittwe port in Myanmar that is geared to cater to both South and Southeast Asia. India is also in the process of putting together many more multimodal facilities in different parts of the country. In 2019, India and Thailand had solidified a cooperation pact for direct maritime connectivity between Ranong port in Thailand and ports in Chennai, Visakhapatnam and Kolkata. If operationalised, this has the potential to cut the 15-day journey time for cargo between India and Thailand by half.
India is also linked by the Bay of Bengal to the Indian Ocean and the Indo-Pacific. Just look at the communication links being created through Northeast India to South and Southeast Asia: the Kaladan multimodal transport project, and, of course, the India-Myanmar-Thailand trilateral highway project which can be extended to Laos, Cambodia and Vietnam.
Five of the six rail links that connected Bangladesh and India before being disrupted by the 1965 India-Pakistan war are now back in operation. Also, India is connected to Nepal through Jayanagar-Kurtha railway line, and another rail link between Raxaul and Kathmandu is on the cards. All these conjure up the picture of an expansive network of existing and proposed land ports. Integrated check posts are being built along India's land borders for trade, creating new transport corridors to promote movement of goods and people between different countries in the region.
South Asia is also witnessing the slow emergence of a common energy market, with the Indian power grid connected to Nepal, Bhutan and Bangladesh, allowing India to supply 1,160MW of power to Bangladesh, about 700MW to Nepal, and import 1.8GW from Bhutan. Procedures for export and import of electricity with India's neighbouring countries have also been notified, and gas and petroleum products pipelines are being installed to link India with Nepal and Bangladesh.
However, Pakistan has been stonewalling the idea of trade transit between India and Afghanistan. To be more accurate, Pakistan has always played the spoilsport not only in being the transit point of India's trade with Afghanistan, but also in any common plan for South Asian electricity exchange grid and road connectivity project. That only partly explains India's developing the Chabahar port in southern Iran to circumvent Pakistan and access Afghanistan. In fact, it would also give the entire Central Asia, including Afghanistan, entry to the sea for trade. India has many more economic and strategic reasons to have funded the development of Chabahar port. The idea of connecting with Central Asia, a link that was disrupted by the partition of the Indian subcontinent, was also behind India joining the project of International North-South Corridor covering Iran and Central Asia, and reaching up to Russia. Central Asia is also the region where China's Belt and Road Initiative has made impressive strides.
Security, particularly in the context of Taliban-ruled Afghanistan, is an issue that has brought out differing perceptions among the countries in the region, because not all of them view the Taliban in the same way. Agreeing that peace and economic progress go hand in hand, the question is if trade and economic cooperation would remain hostage to divergences on security perception—and if so, for how long.
What gives India an added advantage to its potential role as a vital link between the institutional set-ups of regional cooperation in South, Southeast Asia and Eurasia is its leadership role in SAARC (it is unfortunate that SAARC has fallen into disuse due to India-Pakistan tensions), BIMSTEC, and its membership of Shanghai Cooperation Organisation, which has all the countries of Eurasia region. With the institutional mechanisms in place, all that is required now is to coordinate among them by looking, and not overlooking, at not just the security issue, but at the fruits of economic cooperation as well. They go hand in hand.
Regardless of whether India is in a position to set the security agenda in Taliban-controlled Afghanistan and its neighbouring areas or not, it has strong credentials for playing a crucial role in the proposed construct of a template for economic cooperation between Southeast Asia, South Asia and Central Asia.
Pallab Bhattacharya is a special correspondent for The Daily Star. He writes from New Delhi, India.