How to increase gas supply from local sources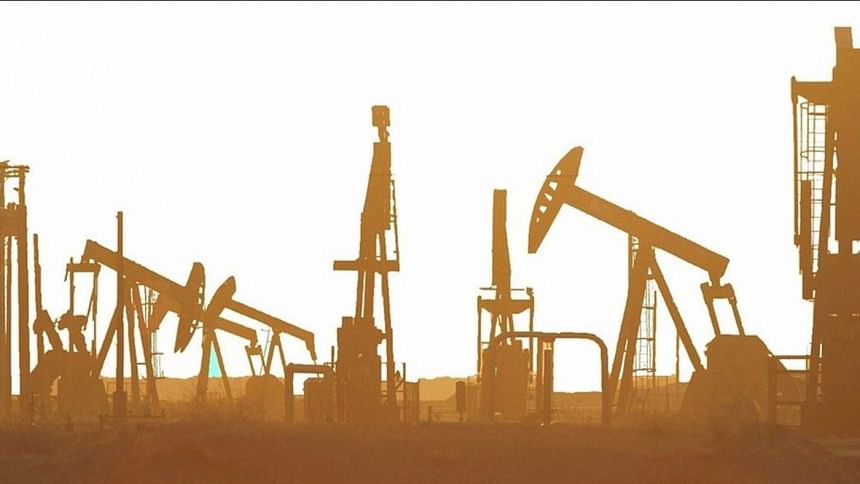 We have been seeing a downward trend in the supply of locally produced gas for a while now; yet there have been little efforts to explore potential gas reserves, even though Bangladesh is known to have a considerable amount of gas reserves still unexplored. The country currently has 26 natural gas fields, 20 of which are cumulatively producing about 2,400 units (million cubic feet) gas per day, against the daily national demand of about 4,000 units. About 600 units of regasified liquefied natural gas (LNG) are being added to the national grid through import, but that still leaves a shortage of about 1,000 units per day.
The imported LNG accounts for about 20 percent of total gas supply in the country. The Bangladesh Oil, Gas and Mineral Corporation (Petrobangla) annually pays more to import LNG than to cover the cost of the 80 percent of the gas, which is supplied from local gas fields. Importing LNG is essential to partially overcome the gas shortfall, but this has also put our economy under pressure. With a depleting trend of local gas production, a significant increase in LNG import is envisaged in the short to medium term. How sustainable that will be for us economically remains a cause for major concern.
A logical alternative to this situation would be to increase local gas production. We may, at this point, look at the simple paths of action to this end.
Increase the reserve base
When hydrocarbon reserves are depleted, a common practice around the world is exploring new areas to find new reserves. This has not happened in Bangladesh; over the last 20 years, we drilled only 24 exploratory wells, which is a ridiculously small number for a country with high hydrocarbon potential. Only a third of the onshore reserve is moderately explored, and a large expanse of the Bengal plain remains little explored, despite geological and seismic surveys detecting ample targets for drilling.
Offshore gas exploration has been even more scarce in Bangladesh. Since the first exploration campaign in 1974-1978, no comprehensive offshore programme has been undertaken, and offshore drilling has been few and far between. Strangely enough, no one seems to be able to explain why the multi-client survey for offshore gas reserves has not been done here, even after Petrobangla initiated the process back in 2015.
Moreover, how does one explain the reason behind keeping the seismic data of 12,500 line kilometres of shallow water and 6,500 line kilometres of deep water—acquired during decades of surveys by international oil companies (IOCs) and other agencies—locked in Petrobangla's drawers? Why is this data not used to attract IOCs to come and explore our offshore reserves?
Increase the number of development wells
Full-scale development of known gas wells is perhaps the best way to enhance production and supply. Most of the gas fields here don't see full-scale development. If we look at India's Tripura, the Rokhia gas field has 30 wells drilled, and Agartala Dome field has 49 wells. In comparison, the Srikail field in Bangladesh has only five wells and Fenchuganj has six, although both are either the same as or bigger than the Tripura gas fields.
Add stranded gas to the national grid
There is no point in leaving the already discovered gas untapped. The coastal island of Bhola has two gas fields discovered by Bapex: Shahbazpur and Bhola North. The Shahbazpur gas field is producing about 60 units per day, and this amount can be doubled. But it has not happened because Bhola does not have a demand for the extra gas. The extra gas cannot be added to the national grid because there is no pipeline across the 15km channel connecting the island to the mainland. For the same reason, the gas in the new-found Bhola North field remains stranded. If a pipeline is installed, the produced gas would recover the cost of its construction in less than a year.
The Chhatak gas field in Sunamganj should be immediately released for production. It has been 17 years since gas production in that field has remained suspended due to the blowout during Niko Resources' drilling, and the subsequent court case between Bangladesh and the gas company. Furthermore, there have been several gas finds which were not put up for production due to a lack of appropriate technology, such as Patiya in Chattogram and Kasba in Cumilla. This technology is available in the world and can be easily acquired.
Increase production rate in individual wells
An important difference between the IOCs and the national company is that the former produces gas at a higher rate per well compared to the latter. For example, the Bibiyana gas field, operated by Chevron, produces at a rate of 60 mmcfd or more per well, while the national company-operated gas wells produce 25 mmcfd or less per well. The national oil company should take appropriate actions to enhance individual gas well production rates.
Target unconventional reservoir horizons
Most of the large gas fields in Bangladesh have gone past their peak production stage. Conventionally, gas is produced from moderate to thick sand layers, which are easy to locate. As these are being used up, we should now look for the thin to very thin sand layers (reservoirs) grouped together in the wells. Latest innovations in the oil industry have developed technologies which can locate and produce gas from these "thin bed reservoirs."
By putting the methods above into action, it is possible to increase the gas production rate in Bangladesh. This will certainly lessen the burden of paying for the high-priced LNG import.
Dr Badrul Imam is a former professor of the Department of Geology at Dhaka University.