Break the trend, invest more in children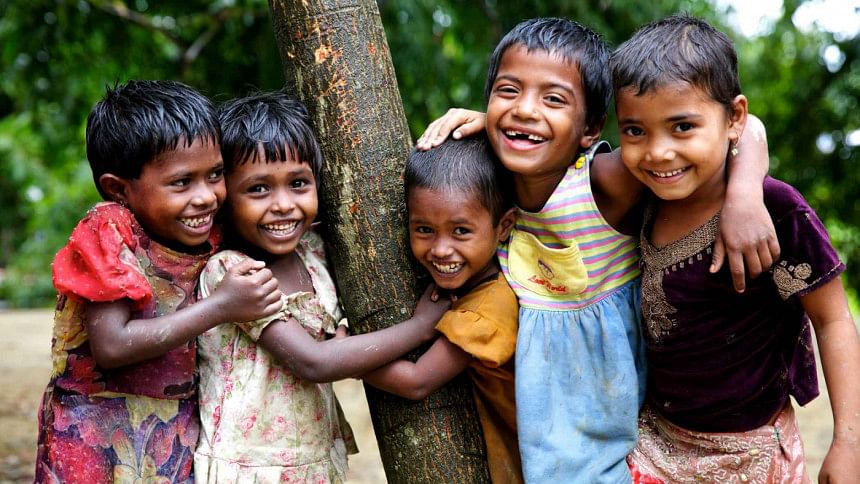 The Government of Bangladesh is about to present the national budget for the upcoming fiscal year. Parliamentarians will debate the budget in the shadow of many competing demands as the country looks to build on the success of vaccinating almost 70 percent of its population against Covid-19.
To continue to prosper and travel on its remarkable road of progress, it is critical that Bangladesh allocates greater resources in the national budget on its most valuable asset: The 57 million children who constitute a third of the country's population.
In the past three years, the pandemic has affected every aspect of children's lives in Bangladesh, as it has around the world. Their education was disrupted in one of the world's longest pandemic-related school closures, causing significant learning loss and clouding their future prospects. The pandemic has taken a toll on children's physical and mental health. Children who were already vulnerable are at even greater risk of being forced into child marriage and hazardous child labour. The pandemic has deepened already existing inequities and chipped away at the progress made toward ensuring the rights of every child. Without urgent public investment to recover from the pandemic's impacts, we risk the future of an entire generation.
But the need to invest more in children goes beyond immediate recovery. Bangladesh is a testament to what can be achieved when investing in children. The country has made great strides in preventing child deaths, reducing malnutrition, protecting children against preventable diseases through routine immunisation, and making sure both boys and girls are enrolled in primary education. This has been possible because of political commitment matched by policies, expertise and financial resources. And this has ultimately benefitted all of society.
Despite this progress, investments in social sectors such as education, health, nutrition and protection are still low. As one of the fastest growing economies in the world, Bangladesh can break that trend by investing more to ensure the rights and well-being of all its children while at the same time capitalising on the fast-closing demographic window of opportunity.
It is undeniable that investment in quality education for all is essential to equipping children with the skills and critical thinking they need to thrive to their fullest potential, and to contribute to the betterment of their communities. Yet last year's national budget allocated around two percent of the GDP to education. This is low not only by global standards, but also compared to other South Asian countries.
Similarly, Bangladesh currently spends less than one percent of the GDP on public health, far below the global average. This means that households must spend a large portion of their income on healthcare, causing financial hardship. Greater investment in health not only improves individual lives, it also supports overall and inclusive social and economic development. It is especially important that the budget helps accelerate progress towards Universal Health Coverage, ensuring that every child and adult in the country has access to quality and affordable health. Otherwise, Bangladesh risks deepening existing inequalities, with millions of people left in poverty as others rise above.
Investing more in children today is a rational decision: history teaches us that investment in children brings economic growth, reduces poverty, and promotes social stability.
But most importantly, it is a moral imperative to invest in children, for their well-being today and to prepare them for a future that is not of their own making.
Too many children in Bangladesh miss out on a childhood and live precarious lives as they are forced to drop out of school, take up hazardous work, or enter into child marriage. Millions of children are regularly subjected to harm and abuse. And when they grow up, they will face new challenges, inheriting a world where Bangladesh is at the frontline of the climate crisis.
Bangladesh, as one of the first countries in Asia to ratify the Convention of the Rights of the Child, has shown time and again that it is prepared to do all it can for its children. The political commitment is there. The country has adopted the 2030 Agenda for the Sustainable Development and its global benchmark to allocate at least four to six percent of the GDP to education, while the Government of Bangladesh's 8th Five-Year Plan targets to increase expenditure on health to at least two percent of the GDP.
In the coming days, as members of parliament deliberate on the budget, Unicef asks them to remember that the challenge today is not only to recover from the pandemic, but to build back stronger, and to lay the foundations for tomorrow. These investments matter.  They are about the future of the country and the children who will inherit it. Investing in children is not just the right thing to do, it is the smart investment to make too.
Sheldon Yett is the Unicef representative to Bangladesh.