Tribute to AMA Muhith
With his passing, the country has lost a voice of integrity and patriotism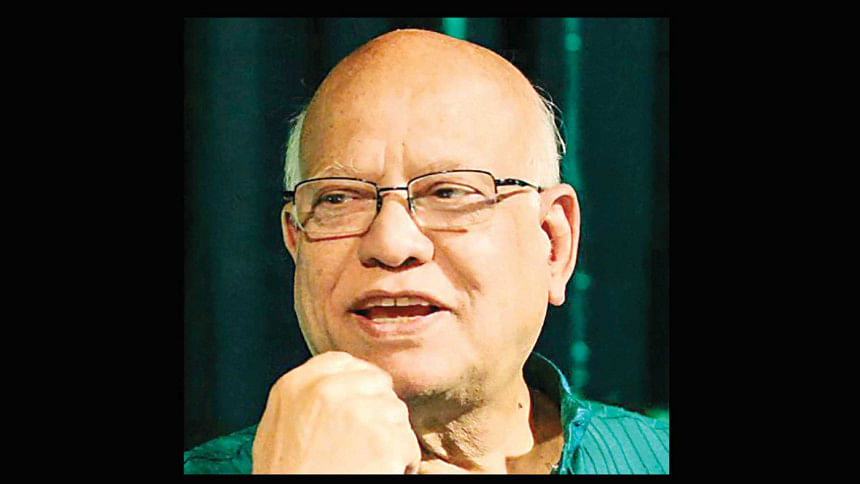 We are deeply saddened by the passing of former Finance Minister Abul Maal Abdul Muhith at the age of 88. With his passing, we lose one of the iconic figures in our politics, who started his career as a bureaucrat and ended it as the country's longest-serving finance minister (placing the national budget at parliament a record 12 times) as well as an important figure of the ruling Awami League. During his stint as finance minister, Bangladesh witnessed a significant increase in its budget size, quite an extraordinary growth of its economy, and impressive inflation control. As a result, the country earned great recognition on the world stage.
Muhith was a freedom fighter and among the earlier diplomats who pledged their allegiance in support of an independent Bangladesh. He was part of a group of diplomats in Washington—while serving in the Pakistan embassy—who, along with many other important persons, inspired the Bangladesh diaspora to lobby and build support in the US Congress for the independence of Bangladesh. For his role in drumming up global support for Bangladesh and contribution to our Liberation War, Muhith was conferred with the Swadhinata Puroskar, the highest civilian award in the country—a fitting reward for his patriotism which he so courageously displayed during the most challenging of times.
As a politician and finance minister, he was a voice of reason, somebody with whom one could engage—as he was open to multiple views, and was not just another politician who would uncritically toe the party line. Even after retiring from public service, he did not want to stop serving the public, as he expressed his desire to start a foundation to fight the Covid-19 pandemic.
On a personal level, he was one of the erudite politicians who authored many books, some of them scholarly, on the economy of Bangladesh. He was also a big admirer of art, and was frequently seen inaugurating and attending various events and exhibitions of famous artists. One of his striking features was his dignity. At a time when politics had gone into such a rot and fortunes were being made by many in the lower positions of politics and government, Muhith maintained his honesty and served the country with integrity. For that, he earned our respect as well as the respect of many others.
With his demise, the country has suffered the loss of a voice of integrity, intellectual honesty and patriotism.