Shouldn't student bodies be led by students?
Creating new political leadership will be a distant dream otherwise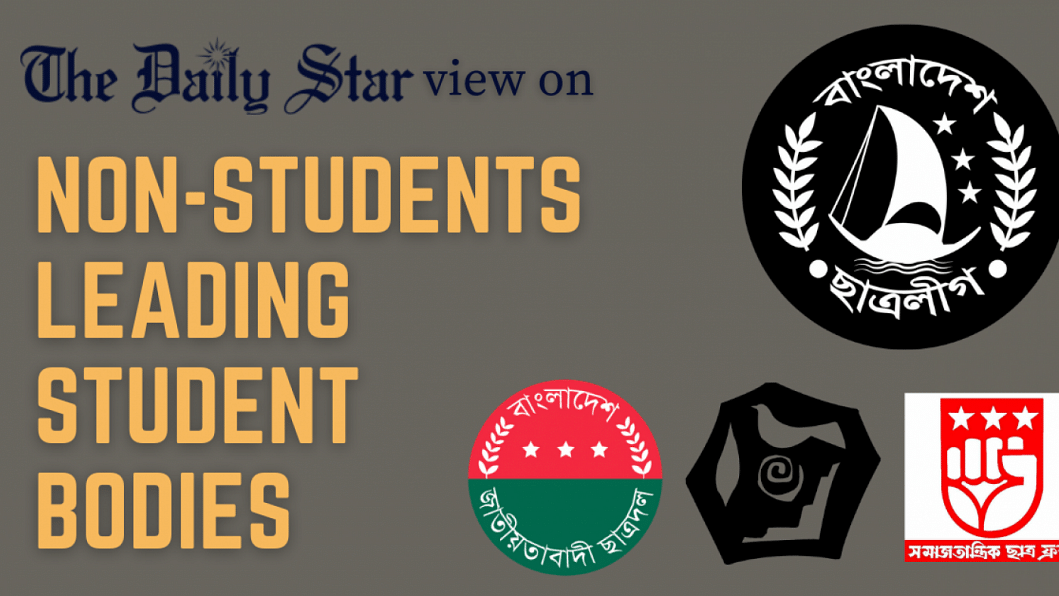 We are concerned at the undemocratic way that student organisations affiliated with various political parties are being run. More often than not, the central committees of these organisations are led by those whose studentship has long expired. According to a report in this daily, the top positions of these bodies are hardly held by regular students. At present, both president and general secretary positions at the central committees of Bangladesh Chhatra League (BCL) and Jatiyatabadi Chhatra Dal (JCD) are occupied by non-students. Reportedly, student wings of various left-leaning political parties are also being run in the same way. Even the Dhaka University (DU) units of these organisations are led by those whose studentship has expired. The only exception seems to be the Samajtantrik Chhatra Front in DU, where the two top posts are held by regular students.
This situation is worrying because non-students holding these positions can hardly be true representatives of ordinary students. They can neither understand the gravity of the problems facing students, nor are particularly interested in solving those. What we have seen in most cases is that these student bodies work to implement the agenda of their parent organisations. Often they are engaged in various horrendous activities on campus, including seat trade. More importantly, the culture of keeping non-students at the top positions is creating a void in our political leadership since it needs a continuous process of electing new leadership in the student organisations to create new leaders in national politics.
We also do not understand why the leaders of these student bodies have to be selected by their parent organisations. Shouldn't the student members of the organisations elect their own leaders? This trend reflects a lack of democratic culture within the student bodies.
Although this has been a fact for the majority of our student organisations for years now, the issue has come to the limelight again after a recent incident where the BCL activists barred JCD activists from entering the DU campus alleging that they were not students. Some of the student leaders have told us that their organisations are run according to their parties' constitutions. If that is so, shouldn't their parent political parties bring a change to their constitutions in this regard? It's only reasonable to expect that student organisations would be led by students. If that can be ensured, we can expect to see the beginning of a positive change in the political environment of our higher educational institutions.