Negligence in exploring gas reserves makes no sense
Govt must plan for the future, reduce dependence on costly LNG imports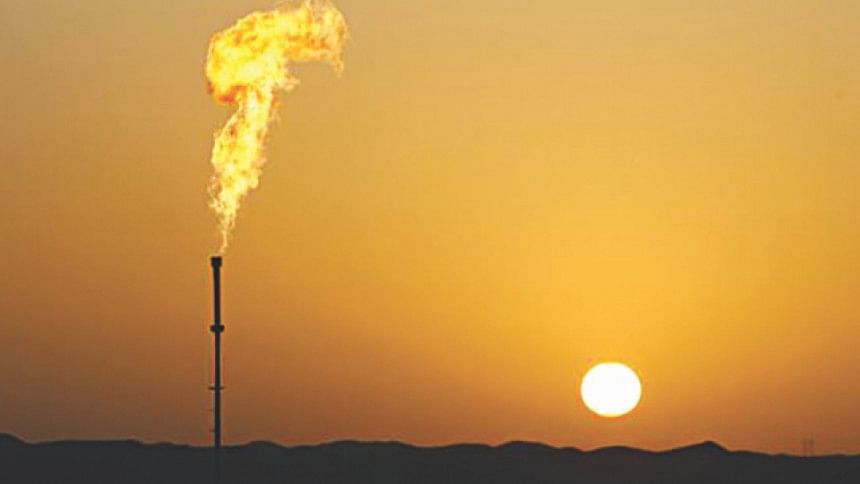 Bangladesh's gas crisis is a cautionary tale of doing nothing and doing too much at the same time: we have, for reasons unknown, ceased exploring our gas reserves, despite being a country with high hydrocarbon potential, and are relying too much on costly imports of liquefied natural gas (LNG) to meet our energy needs. Neither approach is helpful. To be clear, when we talk about building up sufficient gas reserves, we don't mean achieving self-sufficiency which, let's face it, is never going to happen. But there is a good possibility that through exploring and overhauling our gas reserves, both onshore and offshore, Bangladesh may significantly boost its reserves, reduce its dependence on imports, and yield lower and more stable gasoline prices. Why, then, are we not doing that? 
A report by this daily brings out a disturbing reality facing this sector: most of the country's 28 gas fields are producing less gas than before, meaning the present crisis may only worsen in the future. While the capacity of any gas field or well may naturally drop over time, it is possible to extract more by overhauling the wells, which is something that hasn't been done in most gas fields. Experts have, therefore, stressed the need for overhauling these fields as well as aggressive exploration to build new reserves. Currently, the country has an estimated gas reserve for 9-10 years, which shows the urgency of shifting focus to finding long-term solutions. While stopgap solutions like importing LNG—which is reportedly 24 times costlier than locally produced gas—may help meet urgent needs, they can't be the mainstay of a future-focused energy policy. 
Experts believe the reason for the present uncertainty is the government's refusal to follow the recommendations of "Consultancy Services for Gas Production Augmentation" report of 2011, which emphasised the need for overhauling the wells, adopting a systematic and risk-based approach to best utilise resources, and exploring in coastal areas and hill tracts. Our preference for easy solutions has robbed us of the chance to plan for the future and unlock our exploration potential. The authorities have drilled only 28 exploratory wells in the last 20 years, although, as an expert said, we hit gas in every third well drilled when the global average is one in five. It's a tragedy to leave such potential unexploited. Offshore gas exploration, meanwhlie, remains a non-issue even to this day.
The government must understand that as important as meeting present energy needs is securing the future through mid- and long-term initiatives, such as moving to more frontier areas to unlock the full potential of exploration and overhauling the abandoned gas wells. We cannot continue to be held hostage by our overdependence on LNG.