[WATCH] Free of illegal truck parking, Tejgaon road looks fresh
Dhaka North City Corporation (DNCC) mayor Annisul Huq declared that Tejgaon truck stand free from illegal parking.
Mayor Annisul Huq at a public meeting in the area declared Tejgaon road connecting Satrasta and Karwan Bazar free of illegal truck parking.
"Three years back, I saw a young would-be mother groaning in labour pain being stuck in the impassable narrow passage of this road crammed with illegally parked trucks and, while her mother was imploring everyone for a way," said Annisul Huq.   
The mayor said it would take one or two years to find a convenient place to set up a permanent truck terminal in the capital, and the temporary truck stand would stay in Tejgaon until then.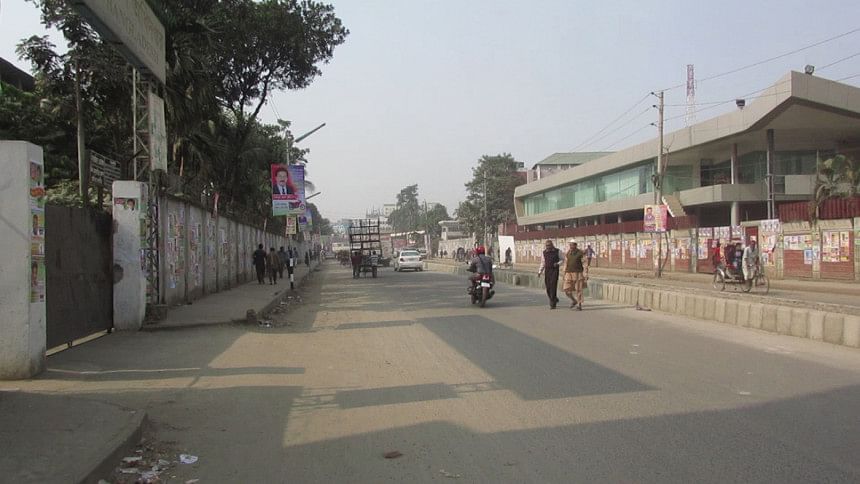 On November 29, several hundred transport workers went berserk and fought pitched battles with police during the eviction drive against illegal structures and vehicle parking at the capital's Tejgaon truck terminal.
The mayor himself led the drive to free the spacious public road for smooth traffic movement and faced the transport workers' wrath.   
Inter-district trucks as well as some illegal makeshift structures had been occupying the wide road turning it into a narrow alley obstructing normal traffic movement for decades.   
Annisul Huq himself led the drive to free the spacious road.