Super cheap Nike? Get them from secondhand markets! (video)
So you want a pair of Nike or Adidas shoes for this Eid. But you cannot really afford something for 4000 to 12000 taka. The solution? We have some second hand shoe markets where you can buy anything from the foreign Nike to local Apex brands between Tk 500 and Tk 3000—provided you don't mind wearing second hand stuff.
The catch? The second hand shoes may be shoes stolen from public places like a mosque.
"I lost my shoes at the mosque, and found them on sale at Begum Bazar. I had no choice but to buy them back," a shoe-seller in Gulistan talks about the irony of his trade in which he has been involved for the last seven years.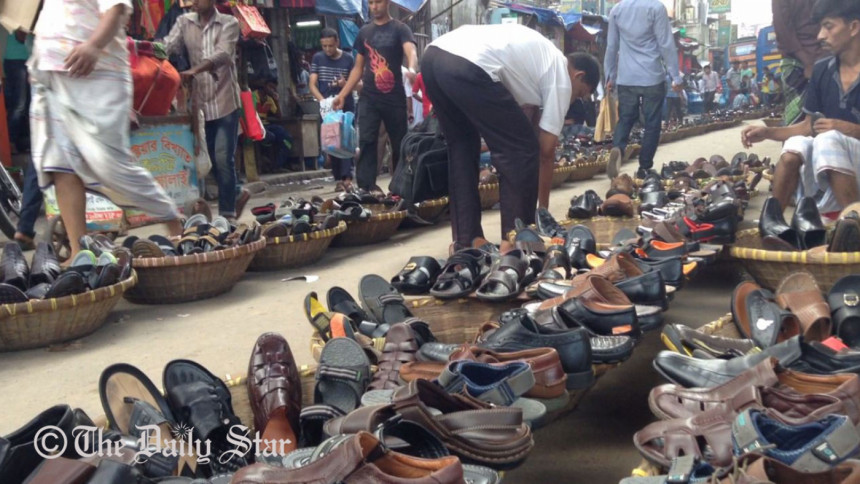 But not all shoes are stolen. Some are actually sold off to hawkers by their users; some shoes are brand new—but they were dumped by the shoe factories for having some faults.
So if you don't mind these factors, go to the street side of the Mayor Hanif Flyover in Gulistan of Dhaka. This has the biggest collection of second hand shoes with around 50 vendors busy selling the footwear.
You can also find second hand shoe vendors in different crowded places of the city including in Farmgate, Karwan Bazar or New Market.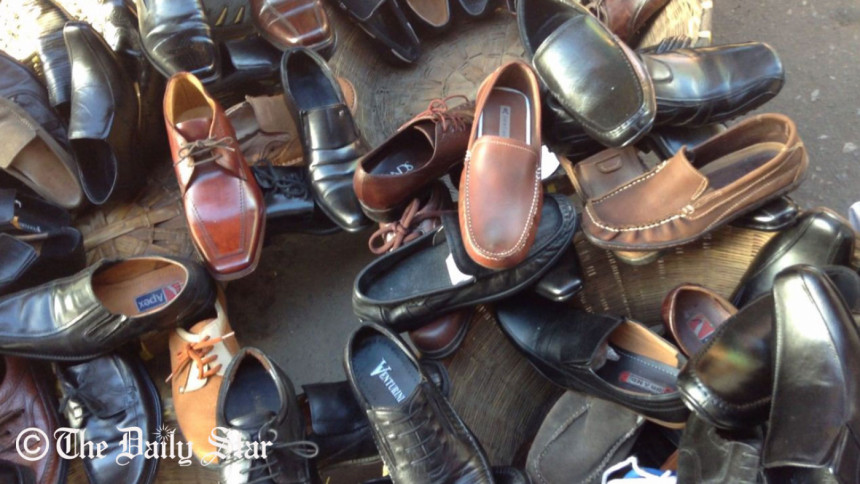 According to the shoe vendors, most of the footwear are collected from wholesalers of recycled shoes at Begum Bazar, Lalbagh and Chawkbazar in Old Dhaka.
Side by side, they also buy shoes from petty-thieves or hawkers and garbage collectors at super low prices.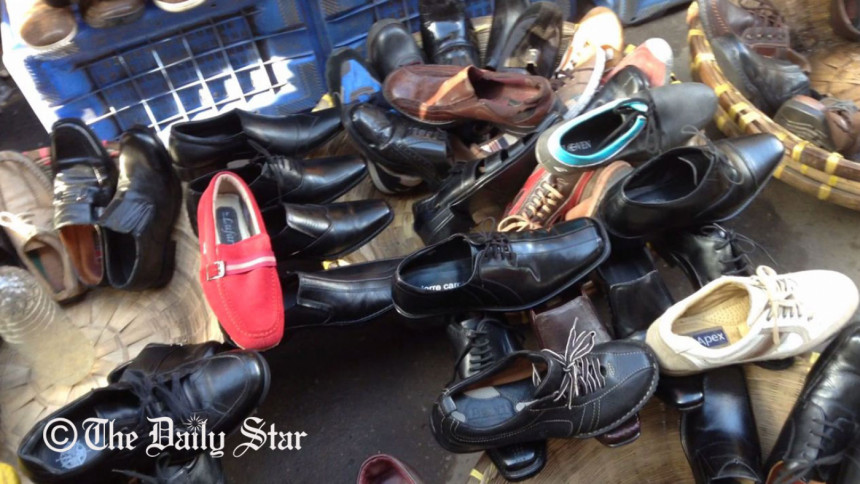 Upon buying these lots, the vendors refurbish them—polish and fix soles and put them up for sale.
Some sellers also claim that different factories in Chittagong, Gazipur and other areas also supply some of these international brands.
Customers say they come to this market to get branded products at a reasonable rate.