Fish farming: 50% profit in 5 months (video)
Does 50% profit on your investment in a short time sound too good to be true? It's both. It's good and it's true. You can get the 50% profit by farming fish in your pond after five months.
If you have a pond and are planning to farm fishes then you need at least a month's training to kick-start the project, says Sheikh Ashraf Hossain, owner of a Jessore based Fish Hospital.

Nearly two-thousand fish fries of local varieties like Ruhi, Mrigel, and Katla can be farmed in a pond sized around one acre investing Taka one lakh, Hossain, who does research and provides services on fish farming technology, told The Daily Star Online at this year's Central Fish Fair at Farmgate, Dhaka on Sunday.
"Profit margin depends on the current market price of fishes and if the market price is low then the profit will be one third of the investment," Hossain said.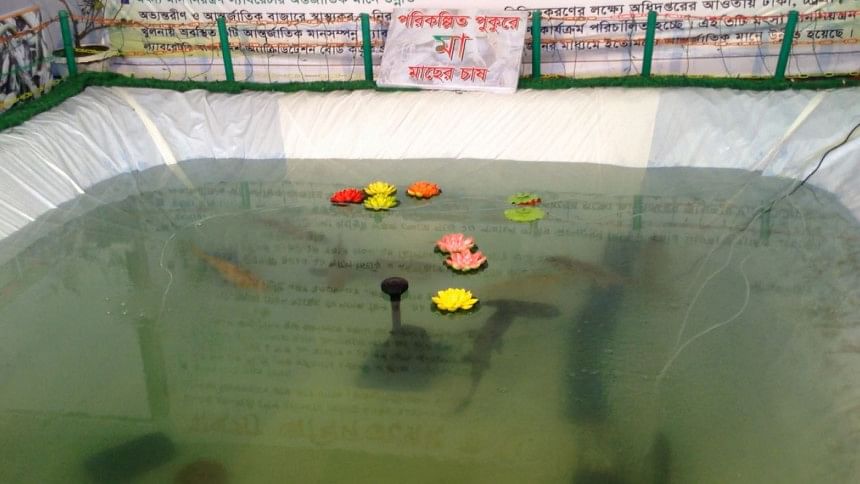 A fish eats one and a half kilogrammes of feed to grow to about one kg.
The farmer must take care of three very important things while planning for such projects – condition of water, its pollution level and quality of fish feed, said Hossain.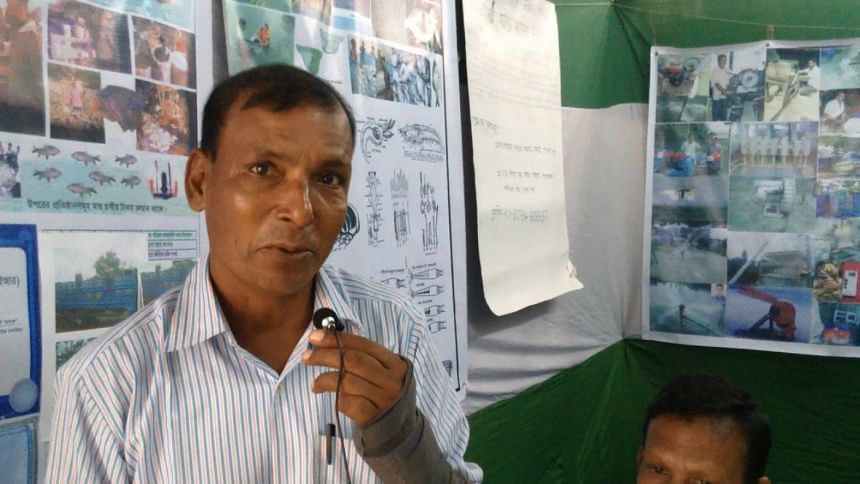 "My main goal is to make the fish farming project profitable," he said.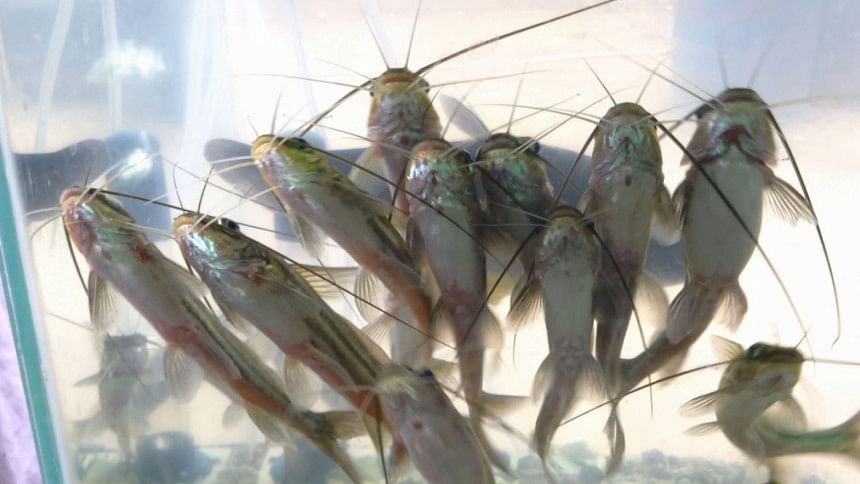 If the government and big organisations support me I am confident that I'll be able to do a lot in this sector for the country, Hossain hoped.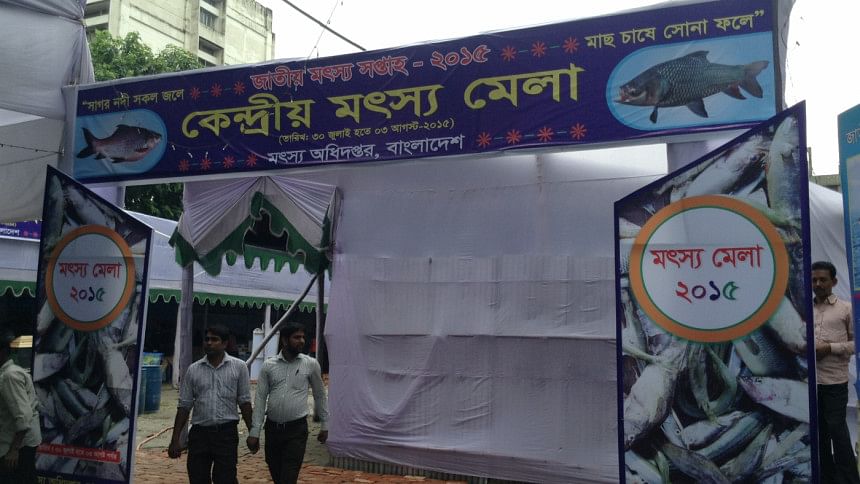 This year's slogan of the fish fair is "Gold harvested in fish farming in sea and river," ("Sagor nodi shokol jole, Machh chashe sona fole") to encourage people of the riverine land towards increasing fish production.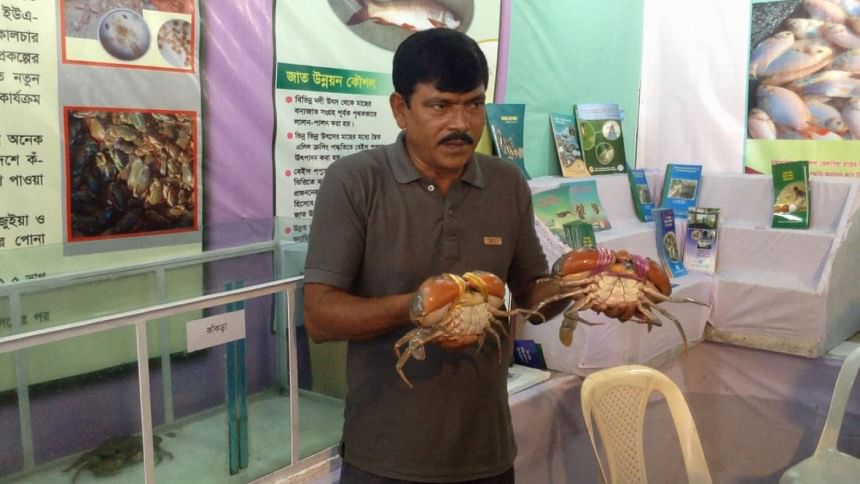 Prime Minster Sheikh Hasina inaugurated the five-day fair, organised by the Department of Fisheries, on July 30 on the premises of Krishibid Institute.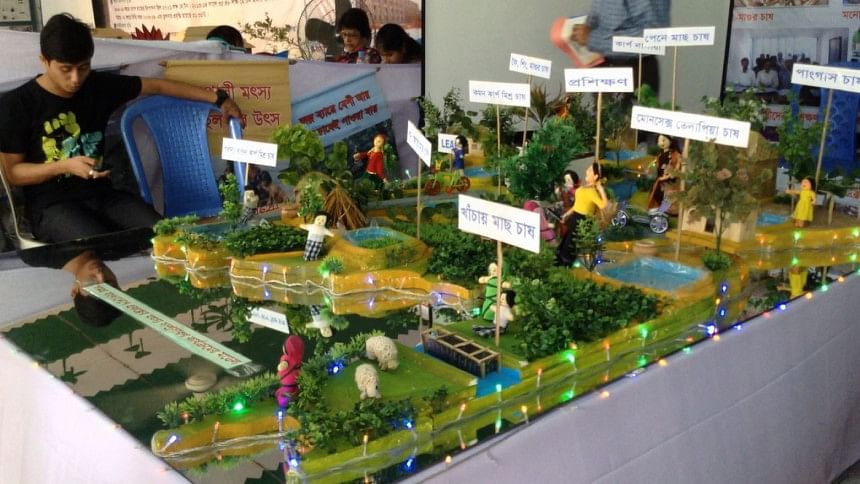 Visitors can see many varieties of local sweet water fishes like Hilsha, Ruhi, Katla, Koi, Pabda, Prawn, Telapiya, Shing, Magur, Pangas, Bailla, Bhetki, Mrigel at the stalls of the fair.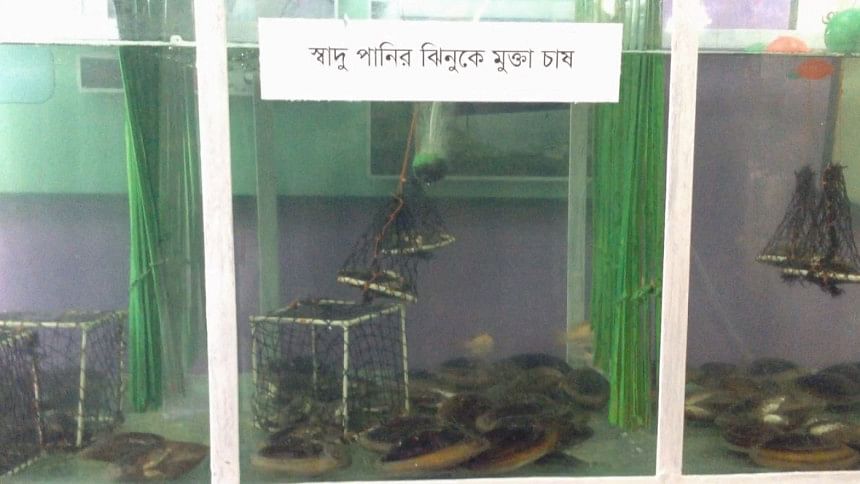 Special attraction of this year's fish fair is the live display of Hybrid Koi, Red Telapia, GIFT Telapia, Mohashol, Crusian Carp, Kuchia, Rajputi, Foli, Veda, Bagda Chingri, Gulsha, Parshe, Crab, Oyster and pearl cultivation and various types of fish fries.
Bangladesh became the fourth major fish producing country in the world. Steady growth of sweet water fish production from 7.5 lakh metric tonnes to 35 lakh metric tonnes in last three decades helped Bangladesh achieve the feat, say reports published last year.