Message in NY sky says 'Free Shahidul'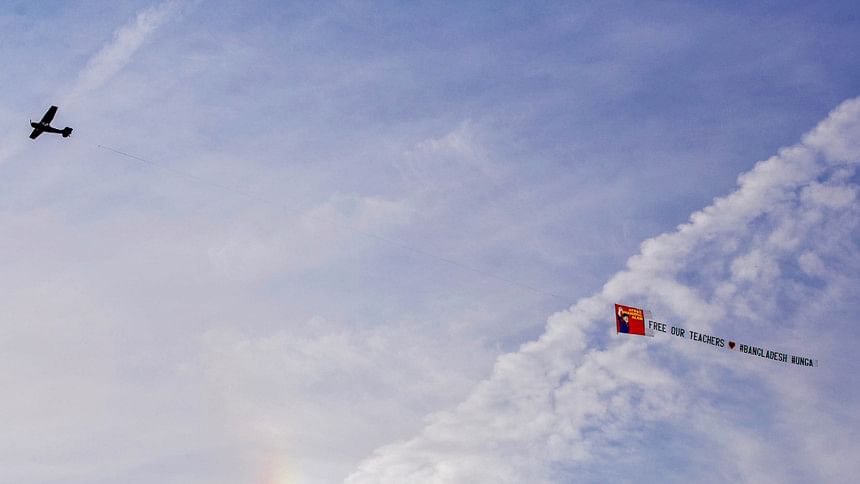 A banner message from an airplane flew over Manhattan in New York City on Sunday, demanding release of jailed Bangladeshi photographer Shahidul Alam.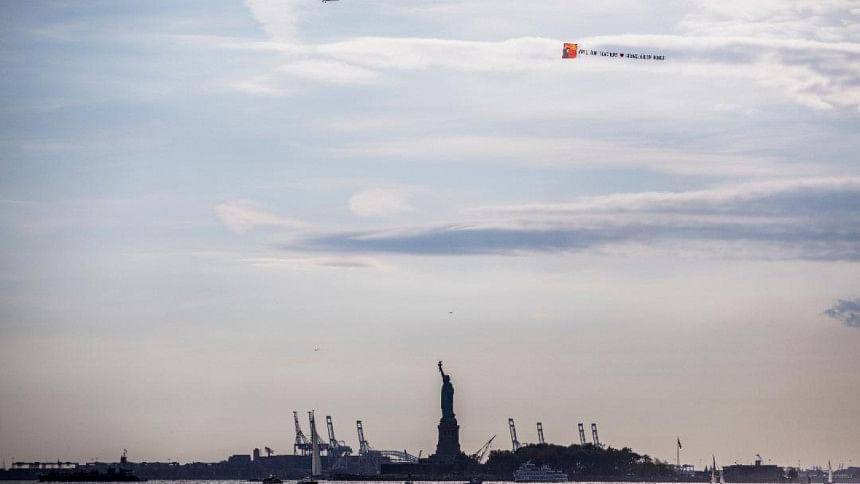 Mountaineer and activist Wasfia Nazreen, the first Bangladeshi to conquer the Seven Summits and former National Geographic Adventurer of the Year, carried the message from a plane that had an image of Shahidul reading "#FreeShahidulAlam", as well as a text banner saying "Free Our Teachers #Bangladesh #UNGA".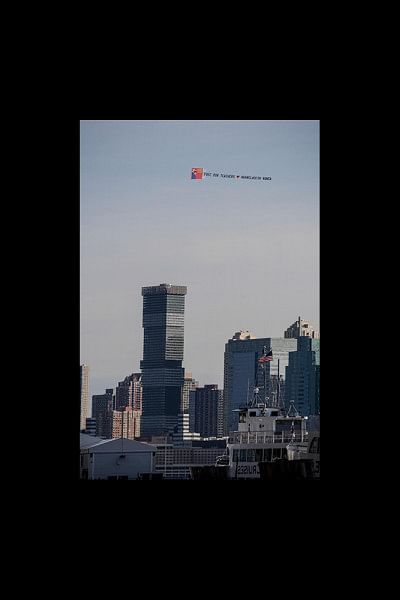 The message was visible in the sky for one and half hours in the afternoon, Wasfia said in a statement, adding that a packed crowd curiously cheered from below as it circled the Statue of Liberty.
This creative form of protest follows a weekend of demonstrations and talks held at the city calling for greater press freedom in Bangladesh, particularly addressing the case of Shahidul, who was picked up by plainclothes men in Dhaka in August, and sent to jail in a case filed under the ICT Act in which is undergoing trial.
HEARING ON BAIL PETITION TODAY
Meanwhile, the High Court is set for hearing the bail petition of Shahidul Alam today, in the case.
The bench of Justice AKM Asaduzzaman and Justice SM Mozibur Rahman yesterday fixed 2:00pm today for hearing the bail petition, after Shahidul's lawyers prayed to it for hearing the matter.
Advocate Dr Shahdeen Malik, Barrister Sara Hossain and Barrister Jyotirmoy Barua appeared for Shahidul.
Shahidul submitted the petition to the HC on September 18 seeking bail in the case filed for "spreading propaganda against the government".