Trump policies cloud potential US World Cup bid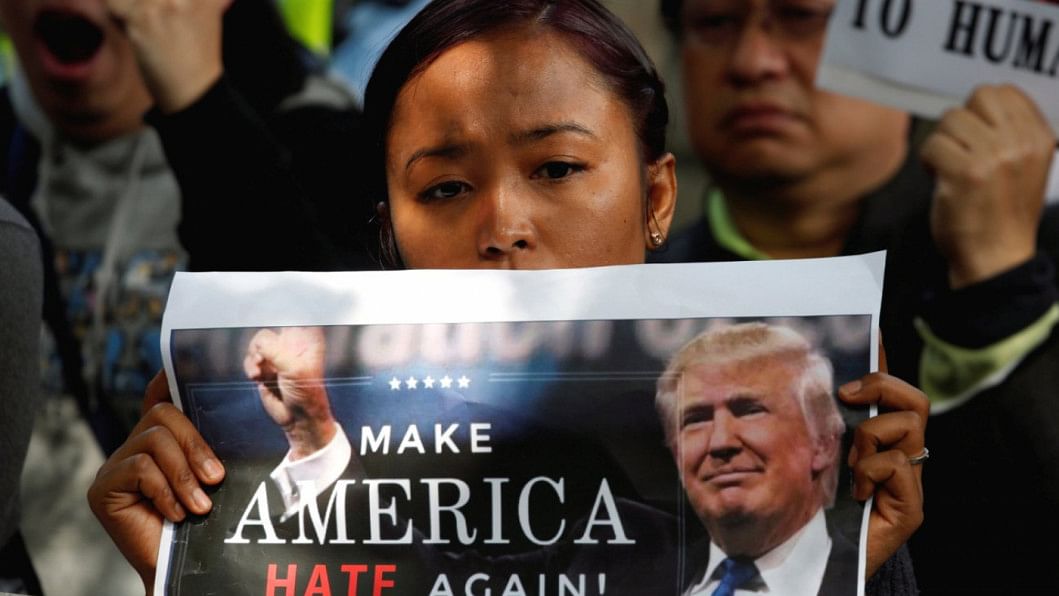 President Donald Trump's controversial immigration policies could hurt an expected U.S. bid to host the 2026 World Cup although plenty of time remains for concerns to ease before the decision by world soccer's governing body FIFA.
The United States hosted the World Cup in 1994 and is viewed as the favourite to host the 2026 tournament since the 2018 and 2022 finals were awarded to Russia and Qatar, respectively.
FIFA has said that neither Europe nor Asia will be able to bid for 2026, leaving the CONCACAF region, which covers North and Central America and the Caribbean, as the clear frontrunner.
Officials from the region have yet to settle on a firm bid and there have been informal discussions about a possible joint bid involving the United States, Mexico and Canada.
With the 2026 tournament expanding to 48 teams from 32 such a set-up might appeal to decision-makers with a vote due in 2020 and all 211 FIFA member associations FIFA getting a ballot.
But Trump's recent policies on immigration issues raise the issue of whether those federations may be turned off the idea of taking the sports' biggest event to the United States.
By executive order on Friday, Trump banned immigration from seven Muslim-majority countries - Iran, Iraq, Syria, Libya, Somalia, Sudan and Yemen - and temporarily halted the entry of refugees.
Perhaps more relevant to a possible World Cup bid, Trump wants to build a U.S.-Mexican border wall to keep out illegal immigrants and says Mexico will pay for it. Mexico has flatly refused, making the issue a point of national pride.
"A U.S. bid for the 2026 World Cup could meet a lot of criteria that would make a 48-team tournament credible - existing stadia, welcoming crowds, possible partnerships in co-hosting portraying a united alliance of the North and Central Americas," said Alan Tomlinson, a professor at the University of Brighton and author of two books on FIFA.
"And FIFA's cash cow may need a reputational revival after the events in Russia and Qatar.
"But all this will almost certainly be undone by Trump's determination to put in place a new U.S. isolationism that most FIFA members across the world can only find distasteful and demeaning as FIFA seeks to involve its full membership in the decision as to who will host this expanded event."
Regional soccer officials have been tight-lipped about Trump's moves and their possible impact on a World Cup bid.
"How this plays out in terms of international events, I think that's frankly a secondary issue right now. The issue involving the executive order and its implications are far broader than that," U.S. Soccer Federation (USSF) president and FIFA Council member Sunil Gulati told reporters on Sunday.
Gulati declined to comment when asked if the USSF had a public stance on Trump's policy and U.S. Soccer did not respond to requests for comment on Tuesday.
CONCACAF president Victor Montagliani, also the head of Canada's federation, likewise did not immediately respond to questions about the impact of Trump's policies.
David Larkin, a Washington D.C.-based lawyer and co-director of the campaign group Change FIFA, said he did not believe the furore of Trump's immigration stance would impact on the vote.
"Because the Trump travel ban is temporary and limited in scope, I think it is unlikely to have a long-term effect on the World Cup bid," said Larkin.
"Given all the things that FIFA officials have overlooked in the past, I find it highly unlikely that this will be a significant factor."