Trudeau explains quantum computing like a boss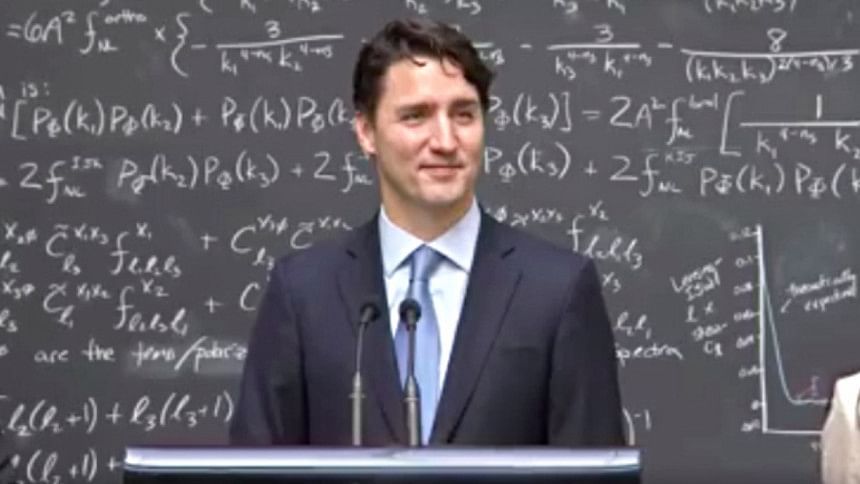 Canadian Prime Minister Justin Trudeau keeps getting more impressive!
Last Friday he smoothly shut down a sarcastic reporter with his wit and knowledge on quantum computing, scoring major points with tech-savvy constituents, reports Mashable.   
The impromptu computer science lesson came as Trudeau was affirming a $50 million research budget for the Perimeter Institute for Theoretical Physics in Waterloo, Ontario. When Trudeau opened the floor for questions, one reporter asked about Canada's mission against ISIS, but prefaced his question by joking: "I was going to ask you to explain quantum computing, but..." The gaggle of reporters and onlookers chuckled at the thought.
Much to the their surprise, however, Trudeau confidently answered the two-pronged query, eliciting even more laughter and applause. You can watch the exchange below: 
About 200 high school students — mostly made up of young women, according to CBC News— also attended the budget affirmation as part of a program supporting women in STEM. 
"It's a chance for these women to meet and speak to successful women scientists, to discuss challenges, to find mentoring, which we all know is so important," said Bardish Chagger, the minister of small business and MP for waterloo, in a statement to CBC. 
Oh, and just in case that's not cool enough, Stephen Hawking was also on-hand via video to give Trudeau a warm welcome.