War crimes accused, another Kashimpur inmate die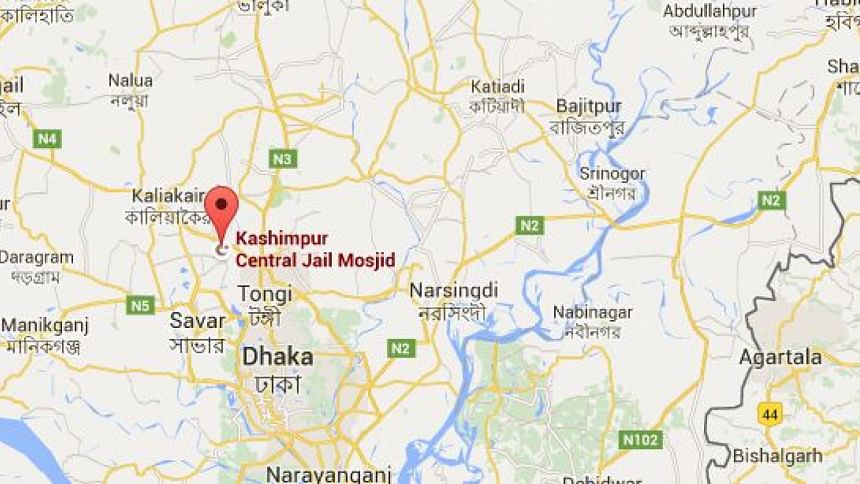 Two inmates of Kashimpur Central Jail, including a war crimes accused, died yesterday because of what prison authorities said "heart failure".
One of the deceased is Md Jinnat Ali, 65, a war crimes accused, and the other is Abdul Gafur, 45, a death row verdict convicted of killing his wife.
Jinnat was rushed to Shahid Tajuddin Ahmad Medical College Hospital with chest pain in the late hours of Sunday, our Gazipur correspondent reports quoting Md Mizanur Rahman, superintendent of Kashimpur Central Jail.
He was declared dead around 12:45am, he said. Jinnat was among the 20 Cox's Bazar men accused of war crimes in the district during 1971. His case is currently underway at a war crimes tribunal.
Abdul Gafur was rushed to the hospital with similar chest pain. He was declared dead by the on-duty doctor around 9:00pm, the superintendent said.
Md Abdus Salam Sarkar, a resident doctor of the hospital, said both were taken to the hospital dead.