A war criminal lives in luxury in London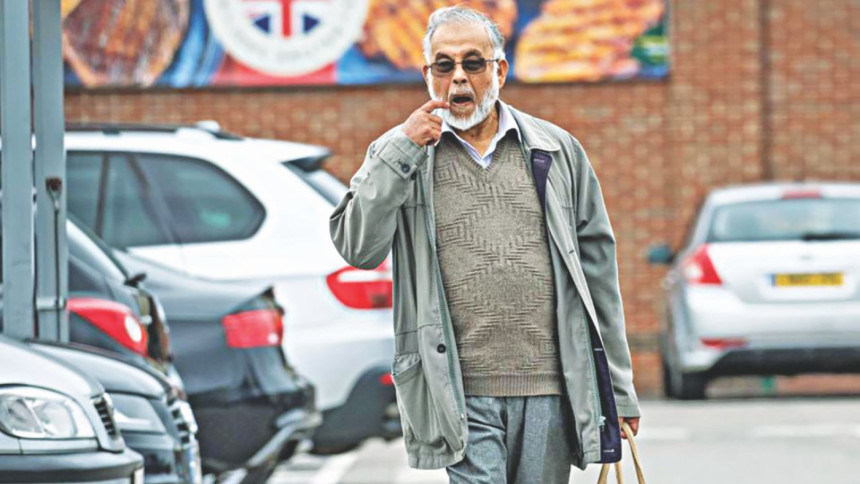 He was convicted more than four years ago for committing crimes against humanity in 1971 and he is one of the 25 most wanted Brits by the Interpol. Yet, Chowdhury Mueen Uddin is leading a luxurious life in London.
British newspaper The Sun on Wednesday ran a news item on Mueen. He now lives in a £1 million home in Southgate of North London. The newspaper found him shopping and visiting a mosque.
Prosecutors and war crimes trial campaigner in Bangladeshi viewed that this has been possible thanks to the inaction of the British government to take steps against the man who has been sentenced to death for killing the brightest luminaries of Bangladesh with a heinous intention to intellectually cripple the soon-to-be-born country.
"The British government is showing double standards in the case of Mueen Uddin," said Tureen Afroz, a leading prosecutor at the International Crimes Tribunal in Bangladesh.
"They are vocal about trial and punishment of war criminals and perpetrators of genocide worldwide. But they are allowing a convicted war criminal like Mueen Uddin to lead a life there freely," she said.
Immediately after December 16, 1971, when Bangladesh achieved victory in the war, Mueen, a leader of infamous Al-Badr Bahini, fled Bangladesh and emerged as a leader of the Muslim community in the UK.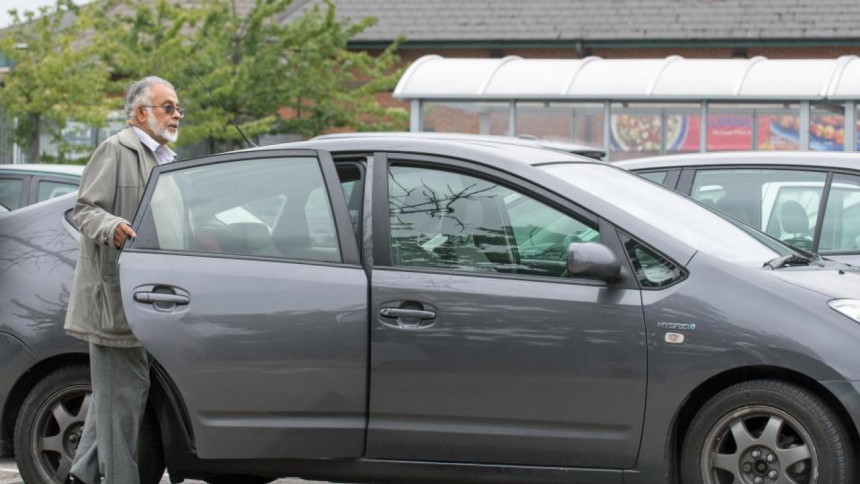 Despite being a fugitive, he managed to get British citizenship and became, among other things, the vice-chairman of East London Mosque and London Muslim Centre, and a director of Muslim spiritual care provision in the National Health Service of the UK.
Four decades after his crimes, a Bangladeshi war crimes tribunal tried Mueen and his cohort Ashrafuzzaman Khan in absentia for killing at least 18 university teachers, journalists and doctors.
And the International Crimes Tribunal-2 handed down death penalty for the crimes in November, 2013.
After his conviction, Bangladesh requested The International Criminal Police Organisation (Interpol) to issue a red notice to arrest Mueen.
A Bangladeshi police official about the Interpol's procedure said after receiving request from a member country, Interpol verifies all documents related to the fugitive to see if the case was fit for issuing a red notice.
If satisfied with the documents, Interpol issues a red notice. If any member country finds the fugitive on its land, it notifies the Interpol and verifies documents of the fugitive.
"It's a long procedure and it totally depends on the country where the fugitive takes shelter … whether it sends him or her back. Interpol only facilitates the procedure," the officer said seeking anonymity.
"Having a criminal deported becomes more difficult if there is no extradition treaty between the two countries," the officer said.
Bangladesh has no extradition treaty with the UK, according to foreign ministry officials.
Wednesday's report of The Sun reads, "Interpol has published a photo of the Muslim leader [Mueen Uddin] among 25 most wanted Brits on the run. But The Sun easily found him at his £1 million home in Southgate, North London."
One of his neighbours said: "Interpol can't be looking very hard."
Speaking to the newspaper at his home, Mueen said: "It's all rubbish." He has launched an appeal against the Interpol red notice.
The newspaper published three photos which pictured him picking up supplies at a supermarket in London.
Shahriar Kabir, a prominent war crimes trial campaigner, said Mueen Uddin is very influential among Britain's Muslim community that consisted of a large number of Jamaat men from Bangladesh and people of Pakistani origin. And for this reason, British government might not take action against him, he said.
Besides, Bangladesh has failed to launch an aggressive diplomatic campaign to counter the negative propaganda against the ongoing war crimes trial, said Kabir, also the president of Ekattorer Ghatak Dalal Nirmul Committee.
"He [Mueen] is an offender. If the British government is unwilling to send him back, then Britain can try him as per its law. Bangladesh government has to convince Britain to do so but we didn't see that effort," said Kabir.
Tureen said, "I do understand that they have an issue with death penalty but that does not mean that they would give free life to a convicted war criminal so much that he can give interviews to the media, Al Jazeera."
The British should clarify their position regarding Mueen, she told The Daily Star.